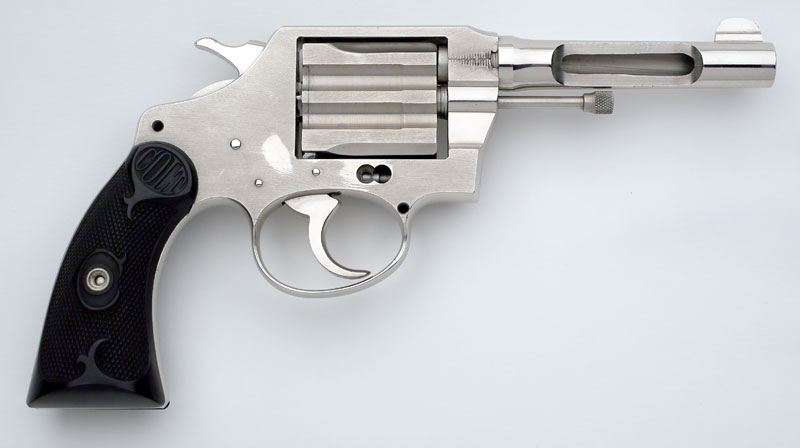 Colt Police Positive Serial Number 289574 with 4" barrel - Factory cutaway with nickel finish. This Police Positive is cutaway on the right side and has two threaded mounting holes above the grip and at the forward part of the trigger guard for mounting to a display board. Pistol has a polish mark above the trigger and behind the cylinder where a number is typically stamped.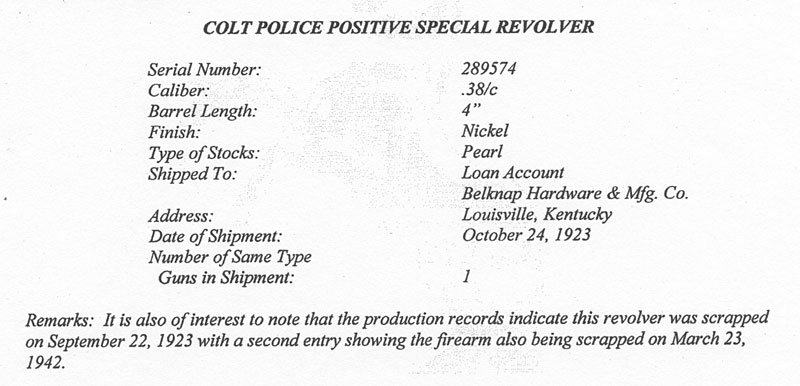 Colt Factory Letter indicates that this Colt Police Positive Special Revolver was a single gun shipment with nickel finish, a 4" barrel and mother of pearl stocks that was shipped on loan to Belknap Hardware & Mfg. Co., Louisville, Kentucky on October 24, 1923. The letter further remarks "It is also of interest to note that the production records indicate this revolver was scrapped on September 22, 1923 with a second entry showing the firearm also being scrapped on March 23, 1942."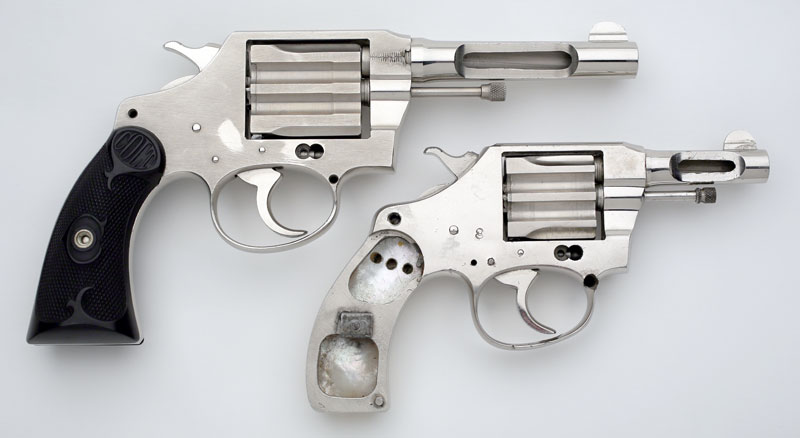 Colt Police Positive pictured with Colt Pocket Positive Display Board Cutaway.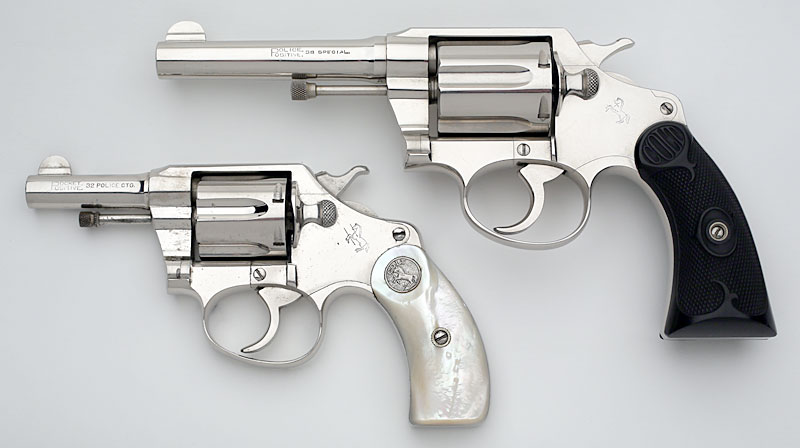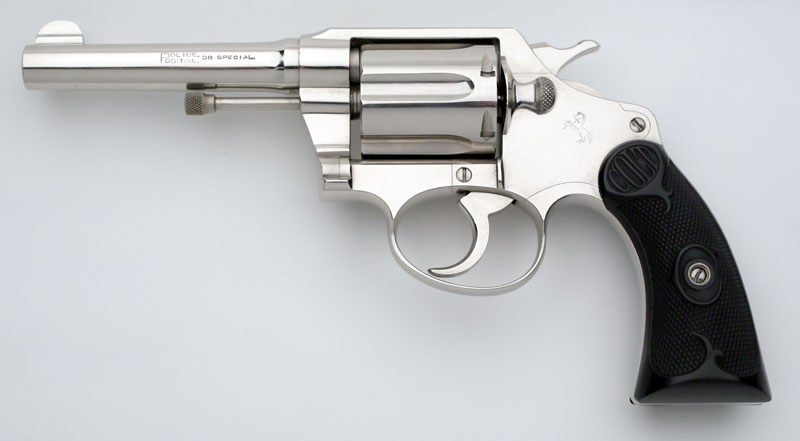 Left side of barrel marked:
P
olice
ositive
-.38 SPECIAL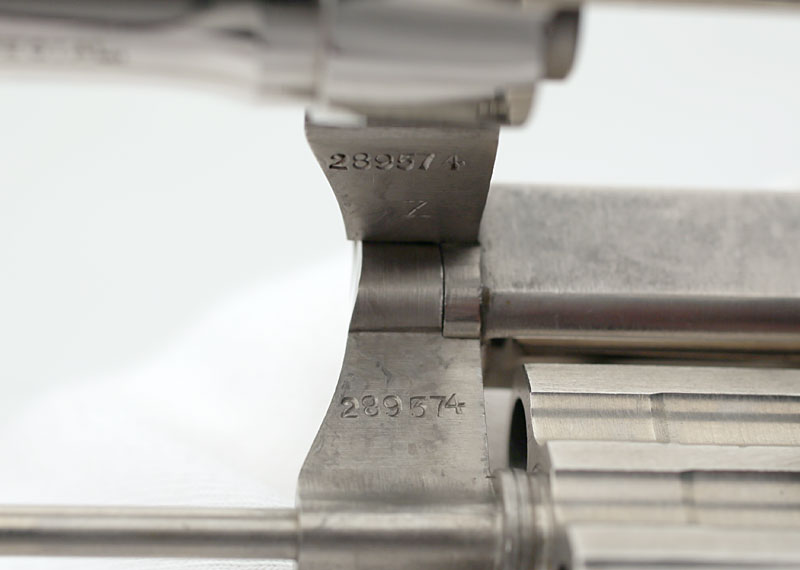 Colt Police Positive Serial number 289574 on frame and crane.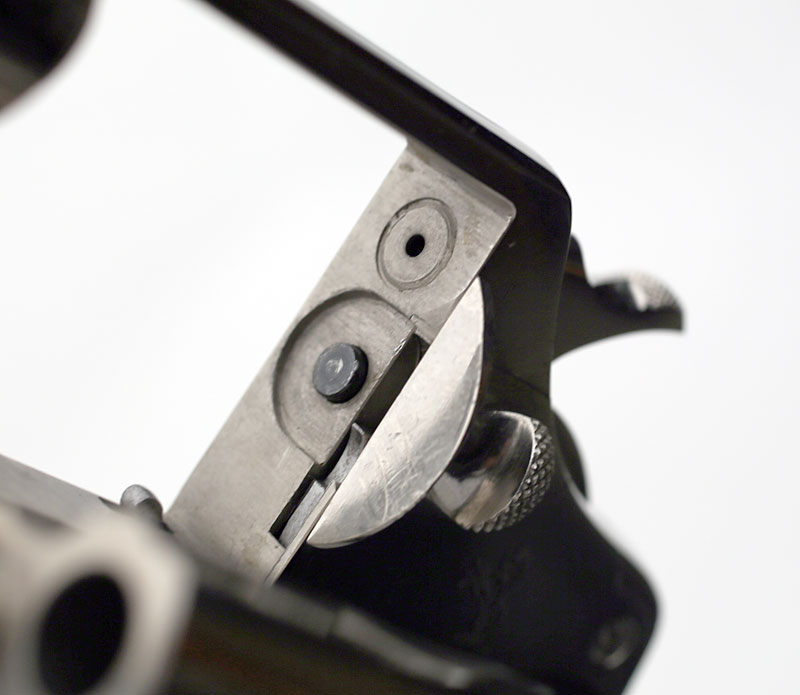 Gun is in unfired condition.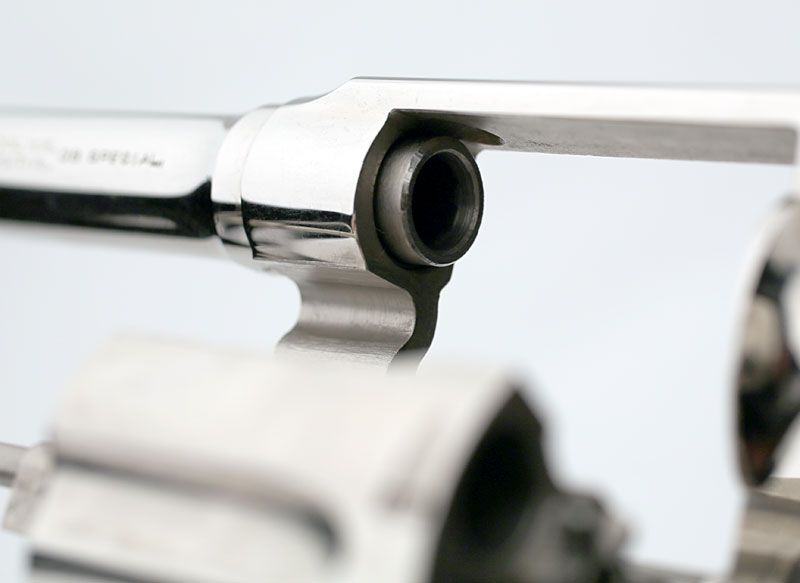 Colt Police Positive .38 Special serial number 289574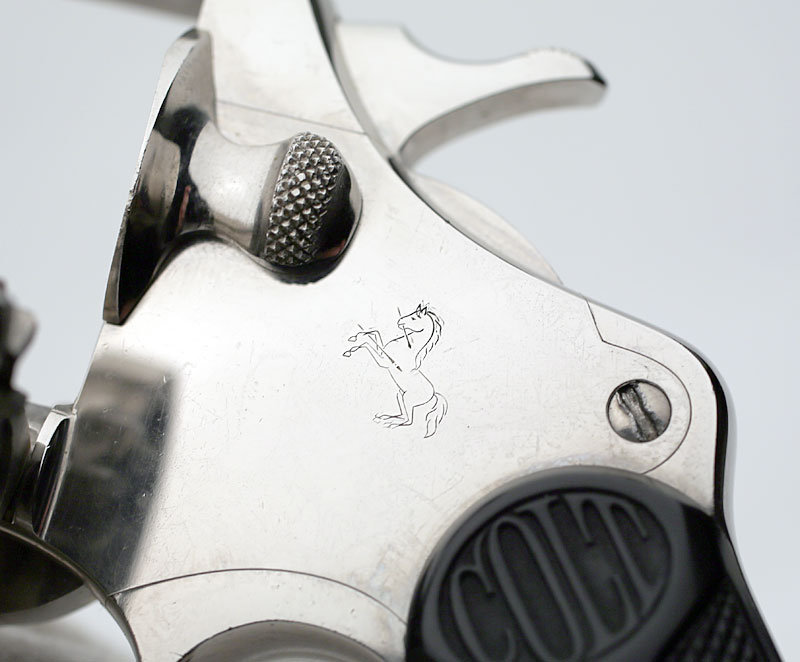 Rampant Colt marking on side plate appears to be double stamped.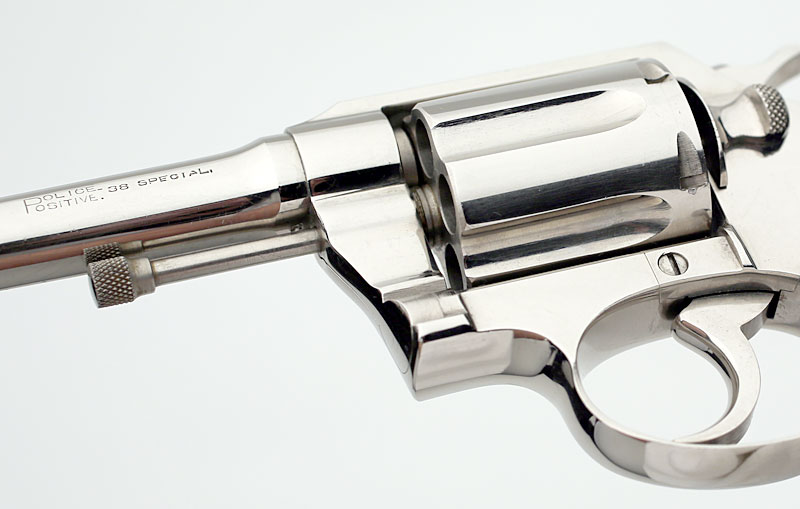 Colt Police Positive Serial Number 289574 - No "VP" Verified Proofmark applied to the upper left flat of the trigger guard, a sign that the gun was never commercially shipped from the factory.