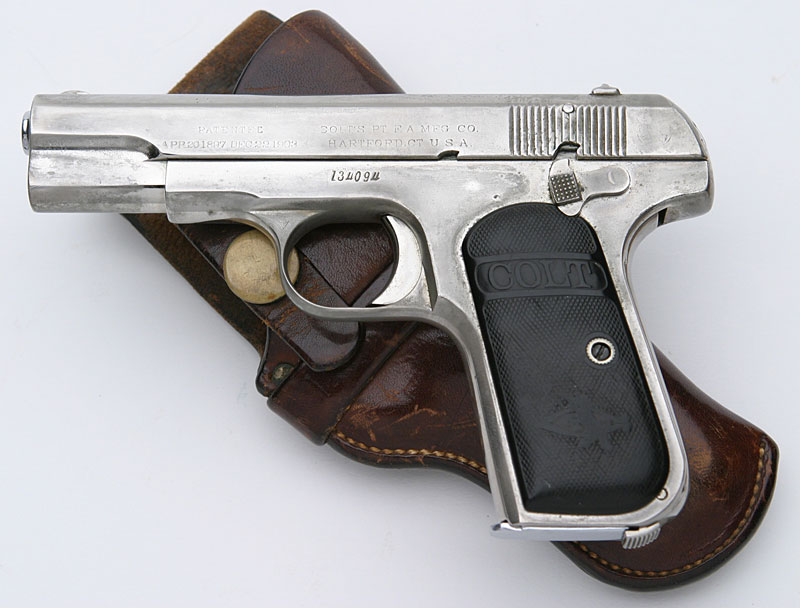 Factory Inscribed Detroit Police Colt Model M .32 ACP serial number 134094 issued to SGT Thomas G. Ruedisueli of the Detroit Police Force - The contract for the Detroit Police Department guns numbered 50 guns that were shipped in 1912. This example has "Detroit Police 1333" inscribed on the grip safety. Pistol was originally shipped blue (like Detroit Police No 1307 - pictured above), but was later plated. This Colt is pictured with its accompanying Heiser Holster.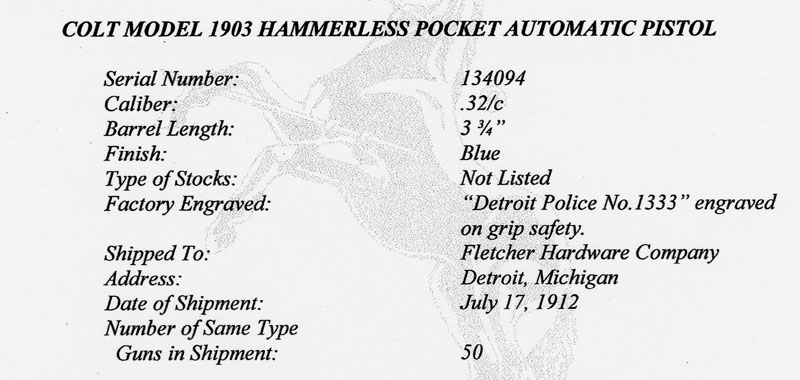 Colt Factory Letter confirms these features and indicates that the gun was one of 50 shipped to Fletcher Hardware, Detroit, Michigan on July 17, 1912.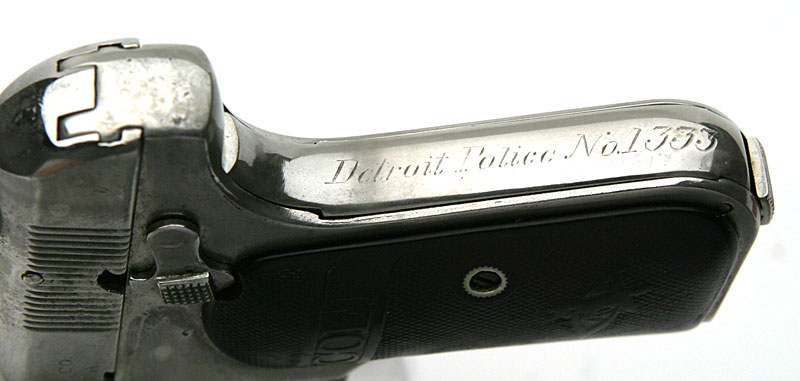 Factory Inscription on Grip Safety - Detroit Police No. 1333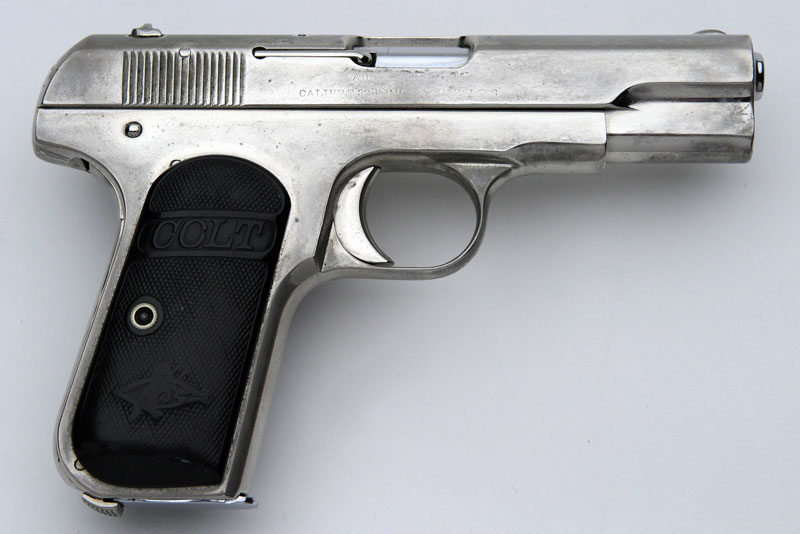 Detroit Police No. 1307 - Right side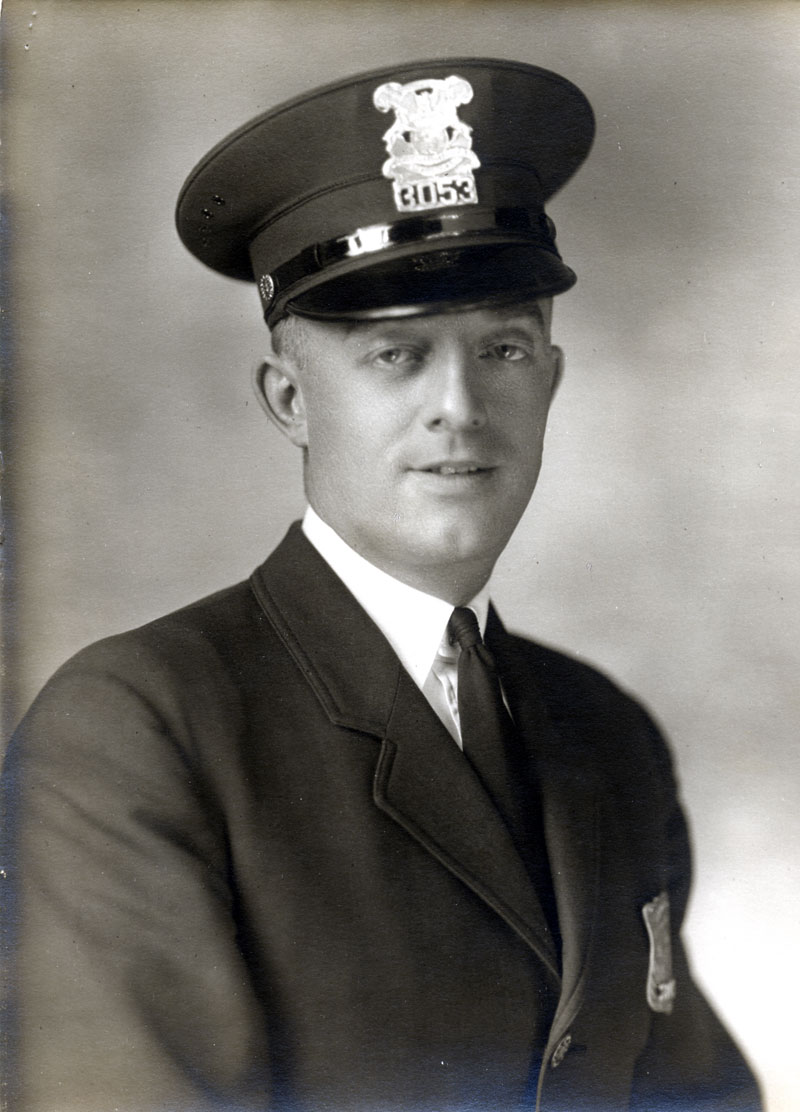 Patrolman Thomas G. Ruedisueli (ca. 1929) - photo taken when he joined the Detroit Police Force (August 1, 1929), Patrolman rose to the rank of Sergeant and retired on December 8, 1962. He was born 11/8/1902 and passed away on July 20, 1968 at the age of 65.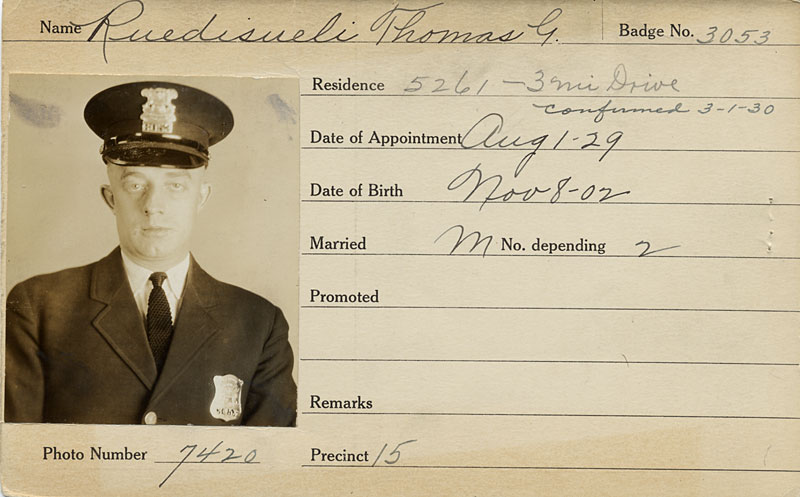 Employment Card from Detroit record Bureau for SGT Ruedisueli (ca. 1930)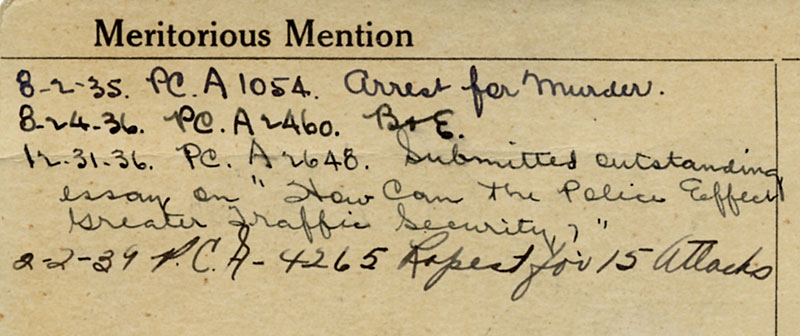 Meritorious Mention - noted on the back of the Record Bureau card.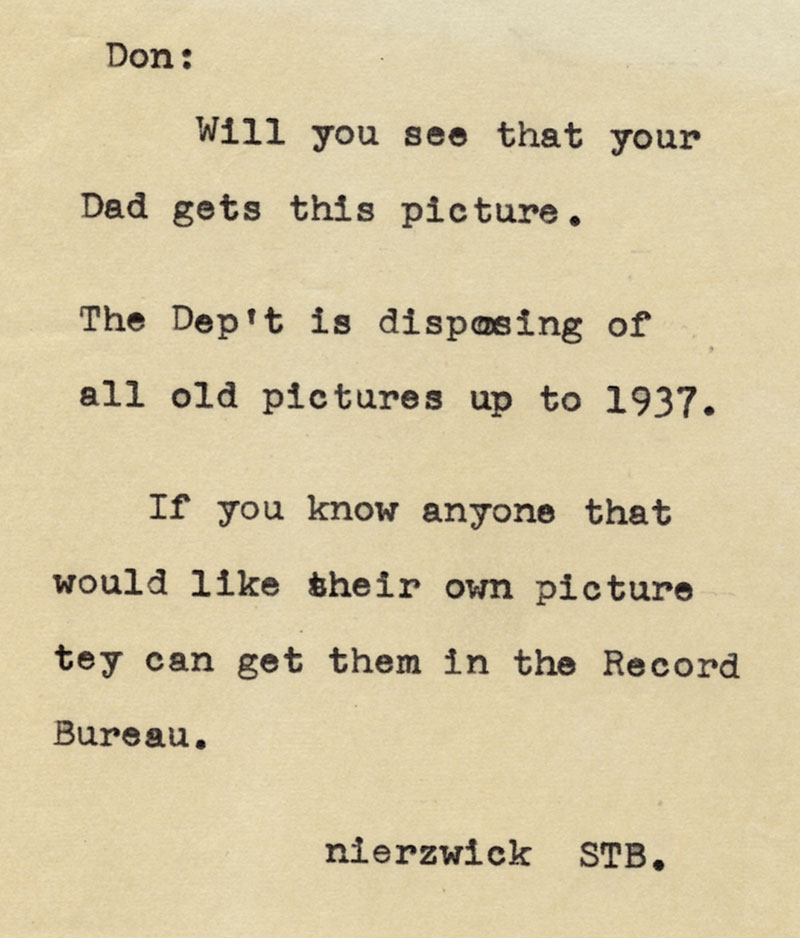 Accompanying the card is a typewritten note to SGT Ruedisueli's son Donald, also a Detroit Policeman requesting him to pass the employment card along to his father.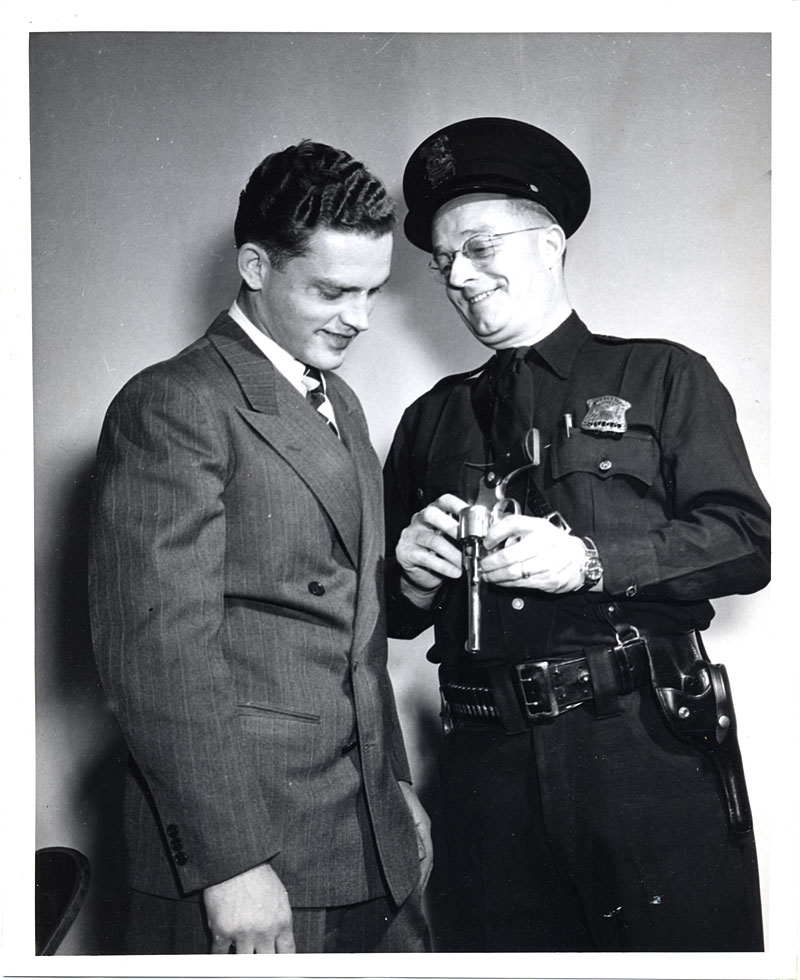 SGT Ruedisueli had a wife and two sons, one of whom also joined the Detroit Police Department - His son Donald Ruedisueli was a 1949 graduate of Michigan State University's first degreed Law Enforcement program. Prior to college, he served in WWII as a United States Marine. After his graduation, he accepted an officer's commission in the U.S. Army and served as an officer in the military police in Beirut, Germany. After he left the Army, he joined the Detroit Police Department and retired as an Executive Lieutenant in 1976. Donald Ruedisueli was the first Detroit police officer to join the force with a college degree in Law Enforcement.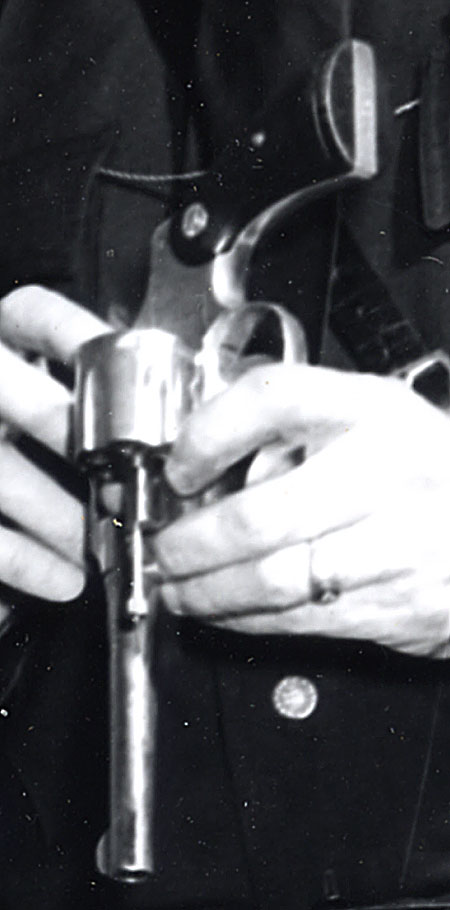 SGT Ruedisueli is showing his son, Donald his Detroit Police Department issued Colt Service Revolver with nickel plated finish and checkered walnut stocks - the number on the butt of the Colt is not visible in the photo, but it's obvious that a number is present.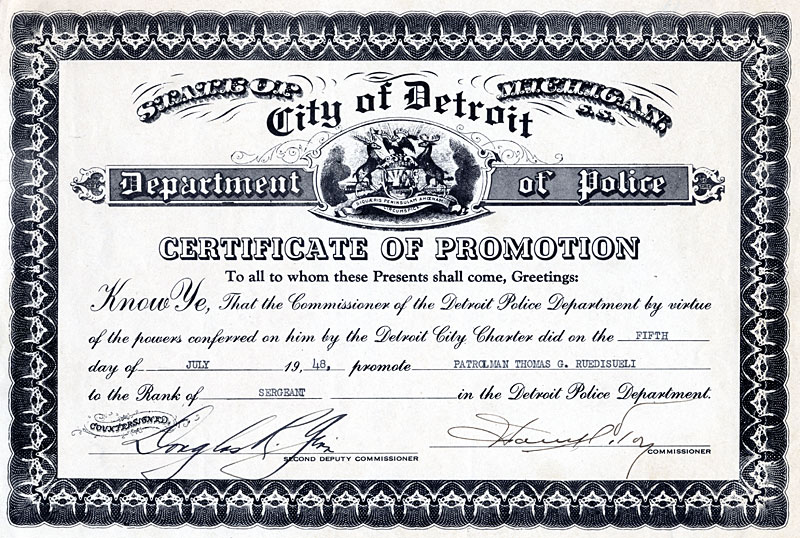 Certificate of Promotion - On July 15, 1848, Patrolman Thomas G. Ruedisueli was promoted to the Rank of Sergeant in the Detroit Police Department.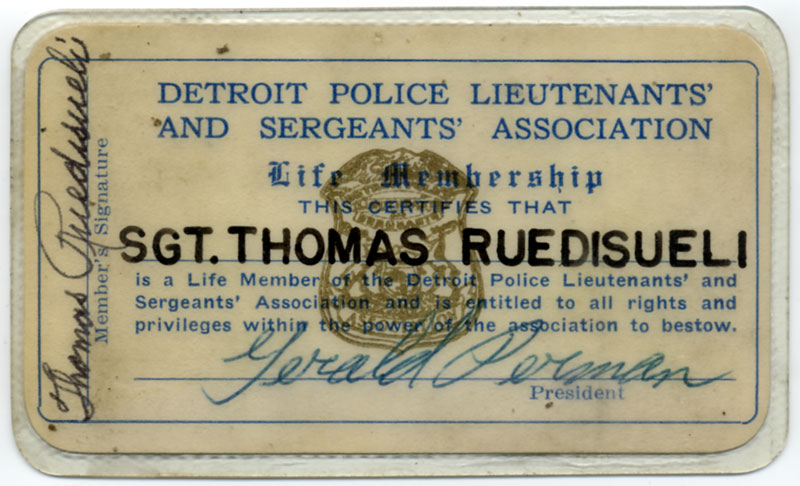 SGT Ruedisueli's Detroit Police Lieutenants' and Sergeants' Association Life Membership Card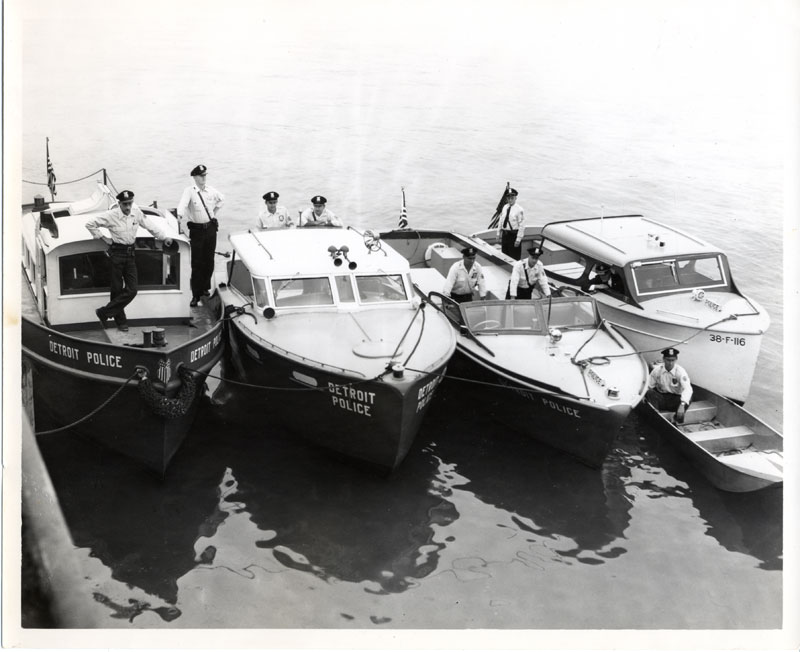 SGT Ruedisueli (pictured upper right and in cropped photo below) also worked with the Harbor Master group and was once stationed at the police station on Belle Isle.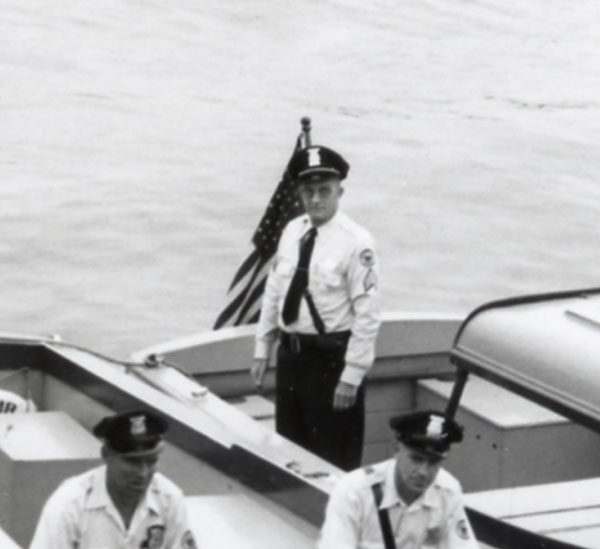 SGT Ruedisueli (right) meeting with other officers.