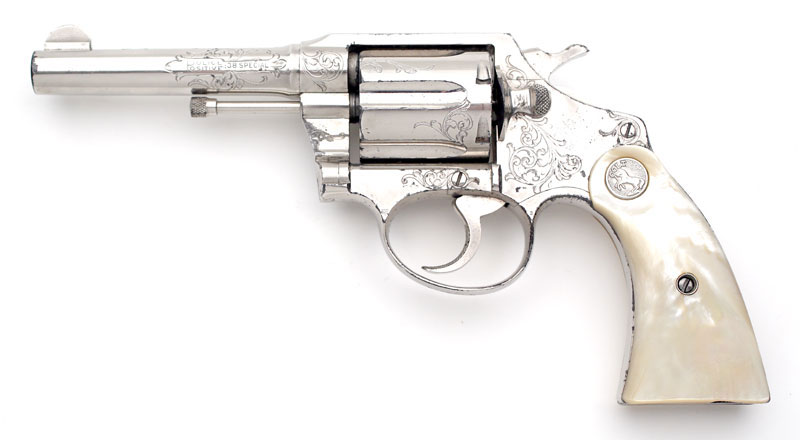 Colt Police Positive .38 Special Serial Number 409852 with 4" barrel (ca. 1933) - Factory engraved with nickel finish and medallion mother of pearl grips. Factory letter confirms that this revolver was shipped with nickel finish and mother or pearl stocks to the Philippine Trading Company, Manila, Philippine Islands, on February 2, 1933 and processed on Colt Factory Order Number 11942/1. In the remarks in the Colt historical letter it is noted: "Although the shipping records only contain the information noted above, the production records do indicate that this revolver was factory engraved at the time of shipment."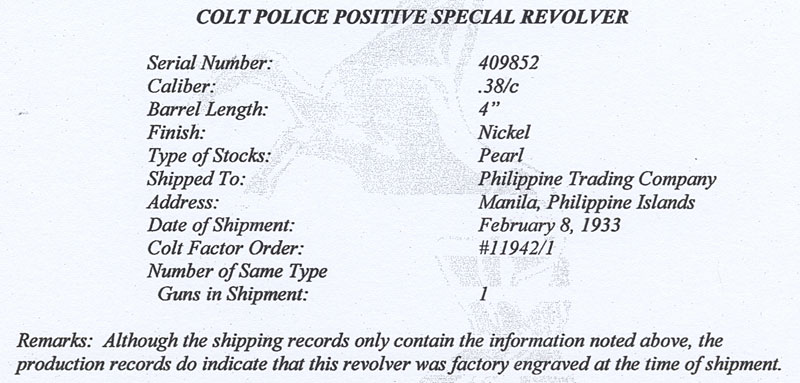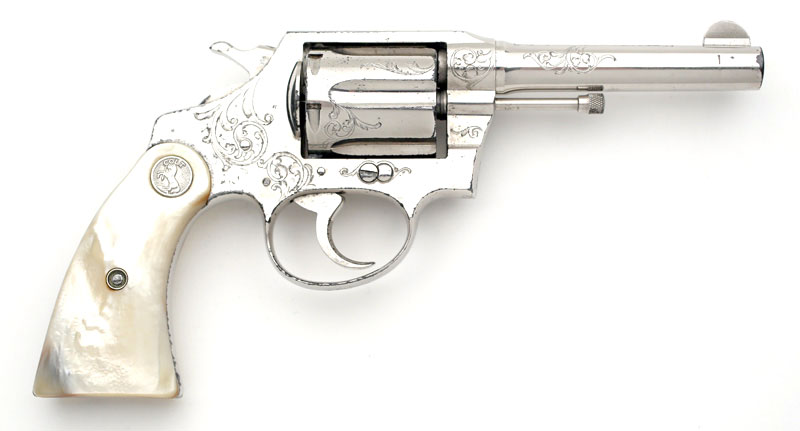 Left side of barrel marked:
P
olice
ositive
-.38 SPECIAL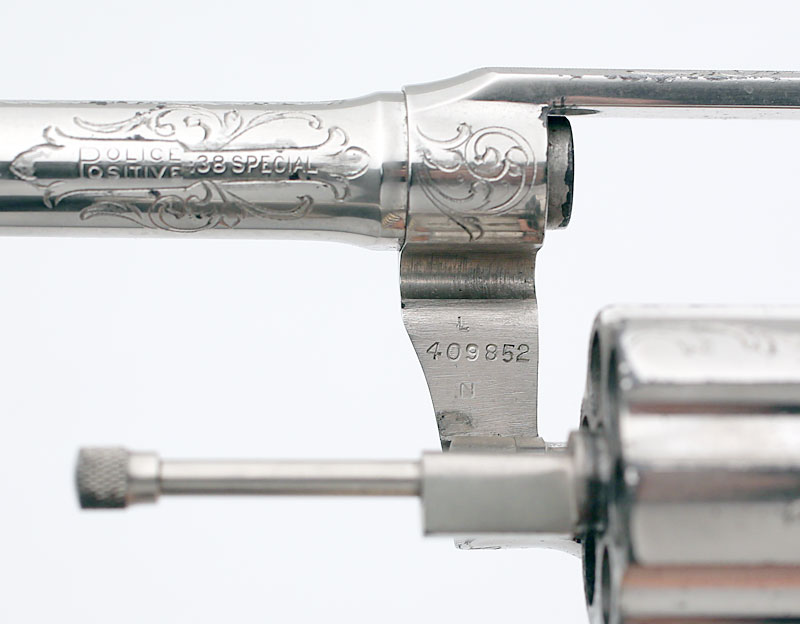 Close-up of serial number stamped on frame.
Marked on top of barrel:
COLT'S PT. F. A. MFG. CO. HARTFORD. CT. U.S.A.
PAT'D. AUG. 5, 1884, JULY 4, 1905, OCT. 5, 1926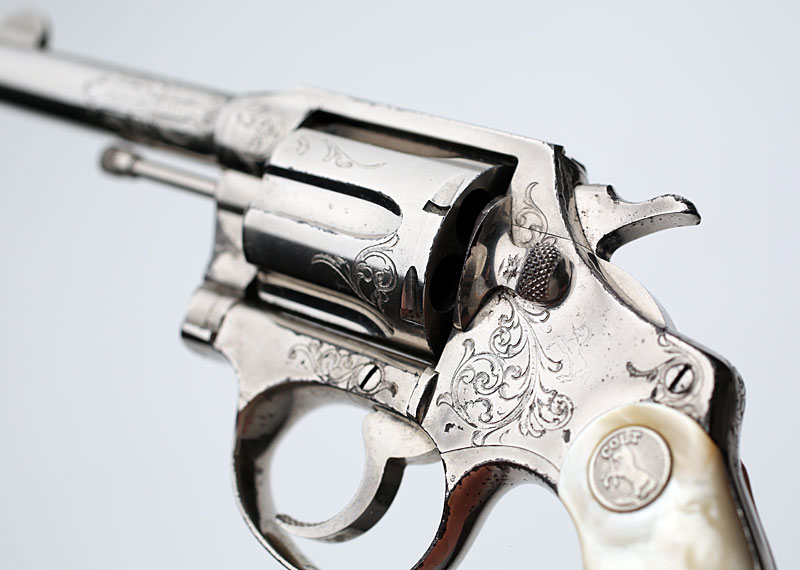 Police Positive .38 Factory Engraved serial number 409852 with 4" barrel - left side of frame showing engraving.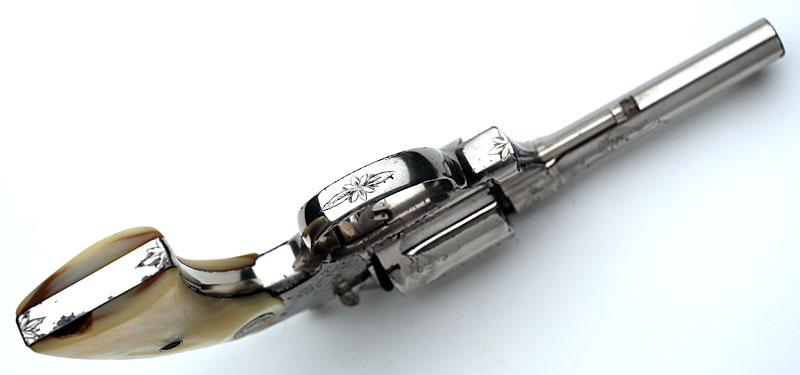 Close-up photo of the butt and trigger guard, Revolver has a checkered trigger (Colt refers to this as a "checked trigger.")
View of the rear of the hammer, frame and engraving.