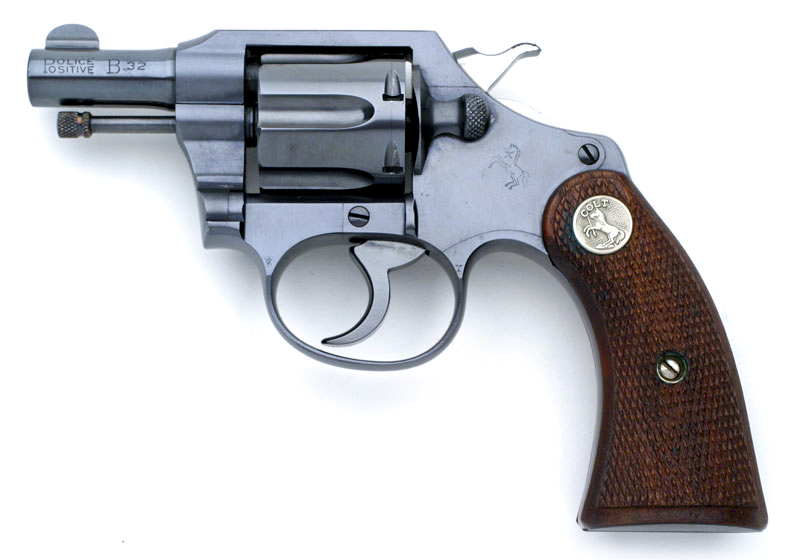 Colt Police Positive Serial Number 235083 with 2" barrel (ca. 1941) - Factory blue finish, flush medallion checkered walnut grips. Barrel is marked "Police Positive B .32". Colt Police Positive serial number 235083 letters .32c, 2" bbl, blue finish, stocks not listed, shipped to Post Exchange, Ft. Meyer, VA as a one gun shipment on May 15, 1941.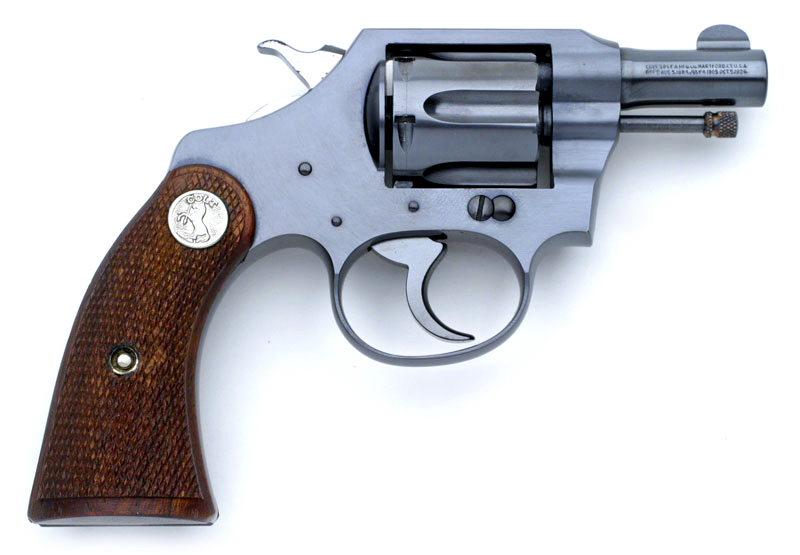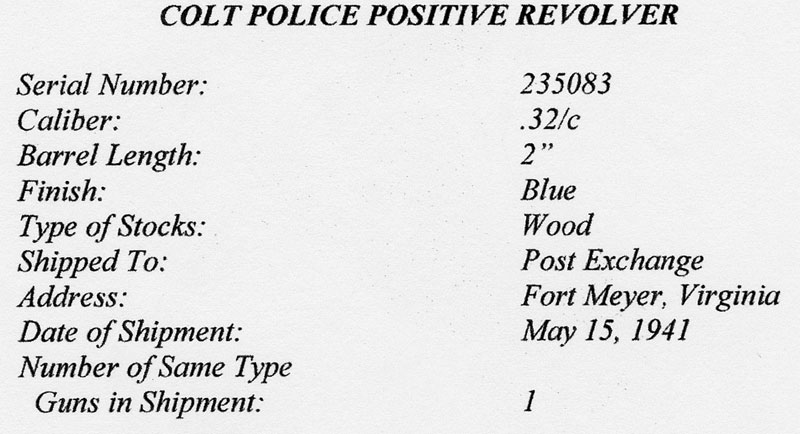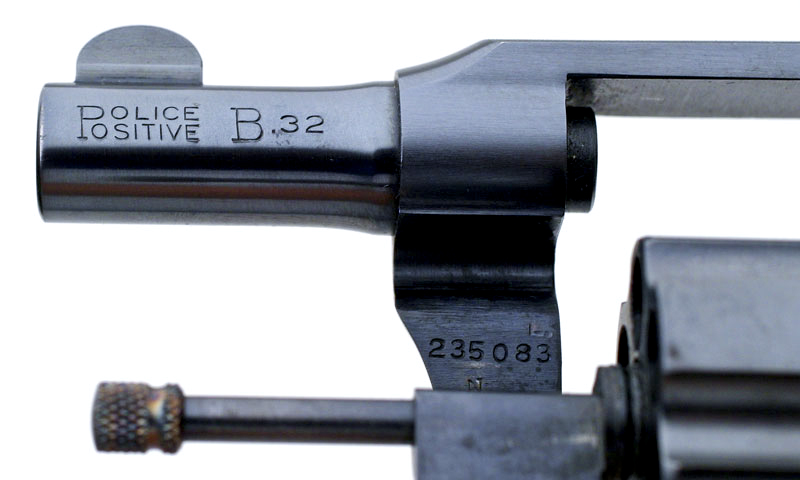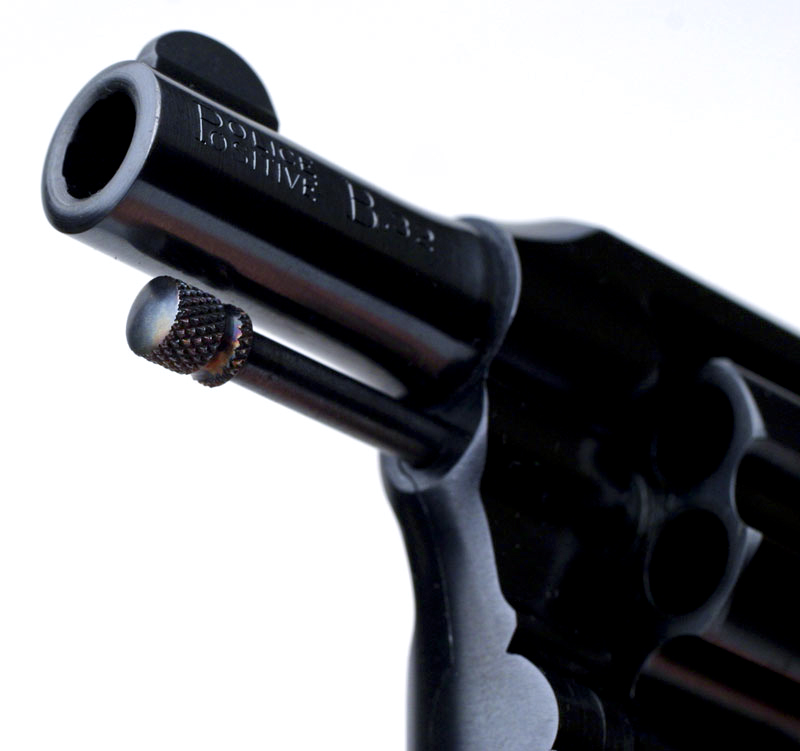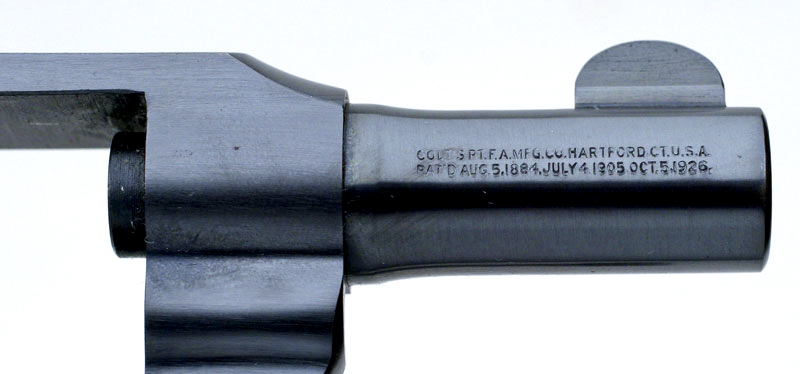 COLT'S PT. F. A. MFG. CO. HARTFORD. CT. U.S.A.
PAT'D. AUG. 5, 1884, JULY 4, 1905, OCT. 5, 1926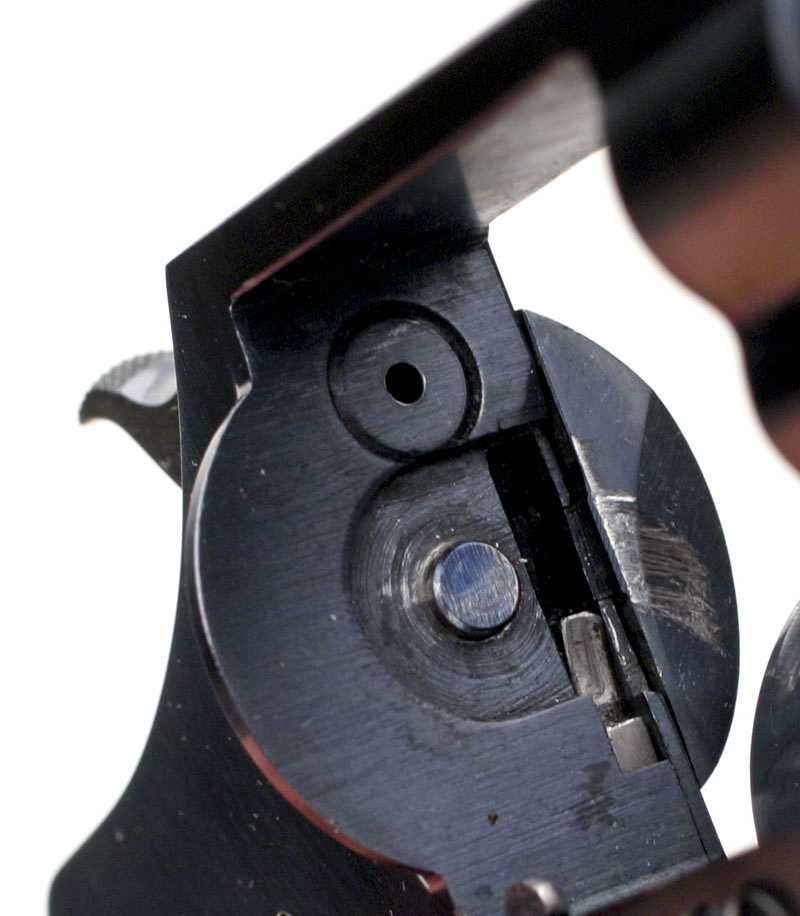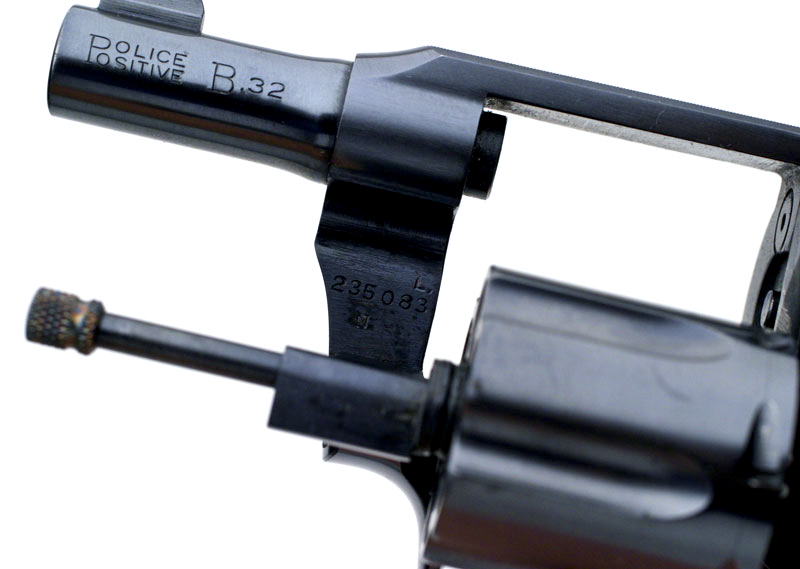 Ejector rod head is color case hardened.