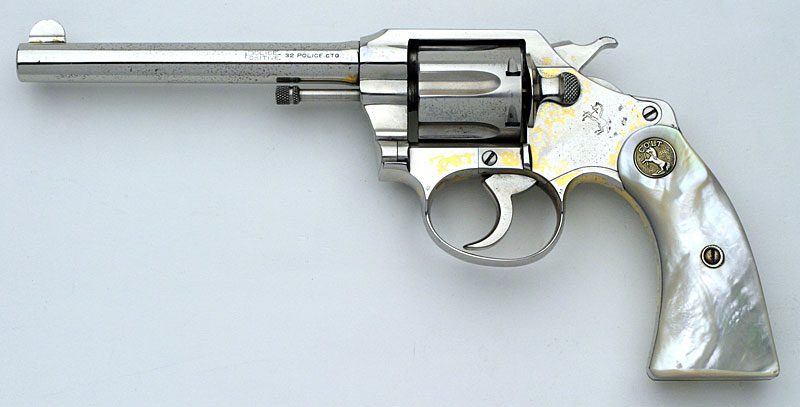 Colt Police Positive Serial Number 206438 with 5" barrel (ca. 1924) - Gold plated finish over nickel, flush medallion mother of pearl grips with gold plated medallions. Barrel is marked "Police Positive .32". Factory letter confirms these features and indicates revolver was shipped to Walbridge and Company, Buffalo, New York September 23, 1924 with gold finish and mother of pearl stocks. Pistol was a single gun shipment and was processed on Colt factory order number 8876/1.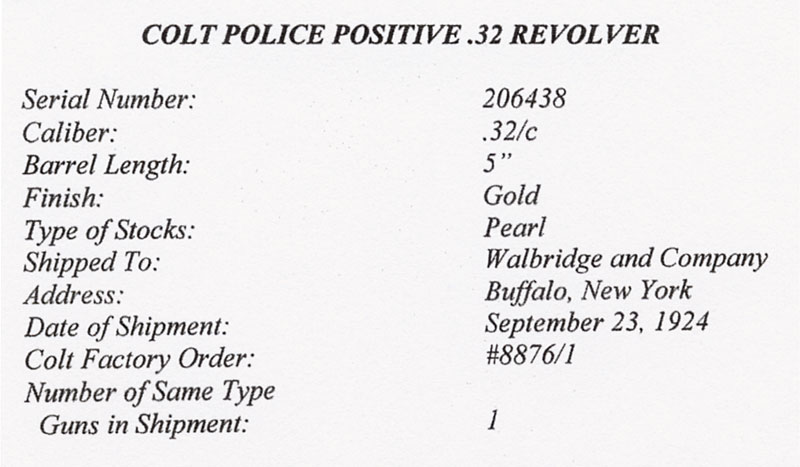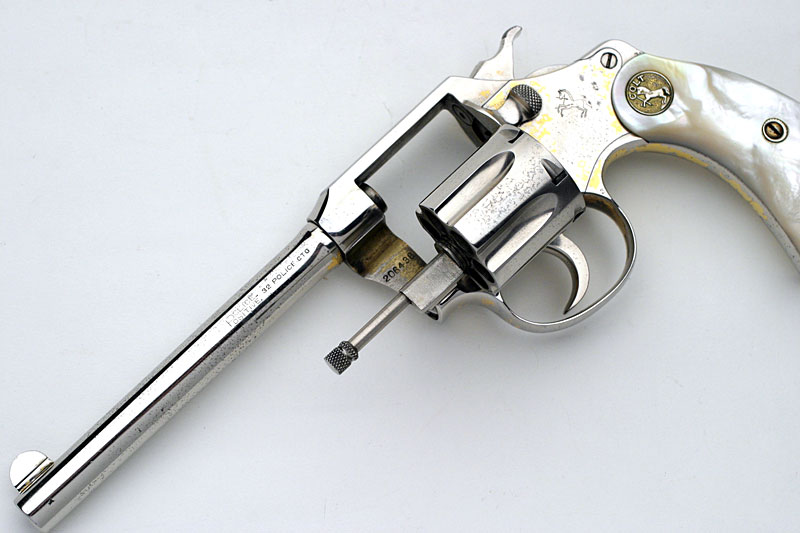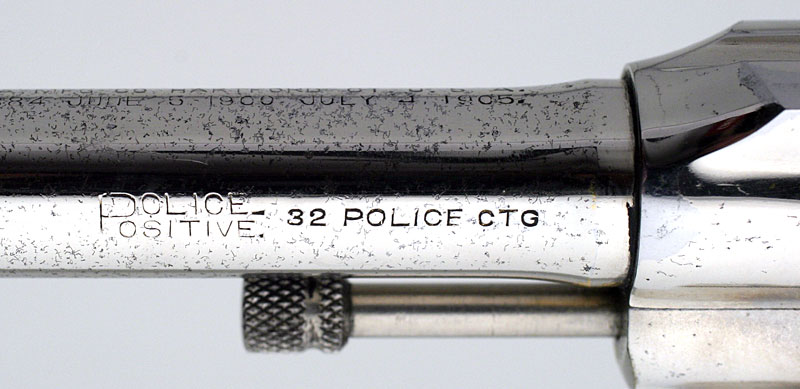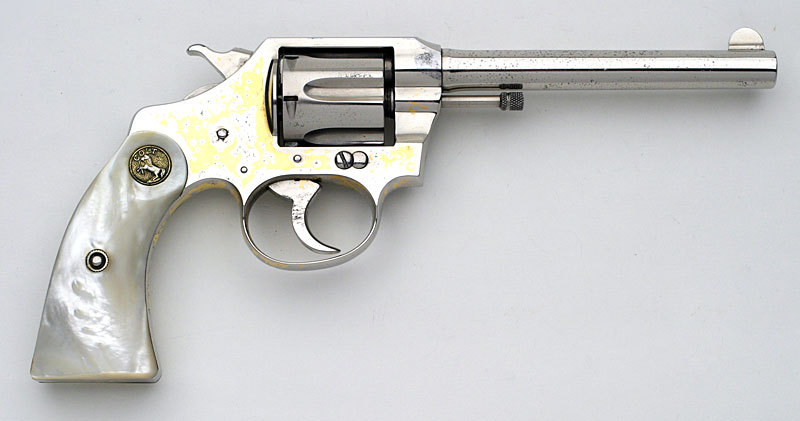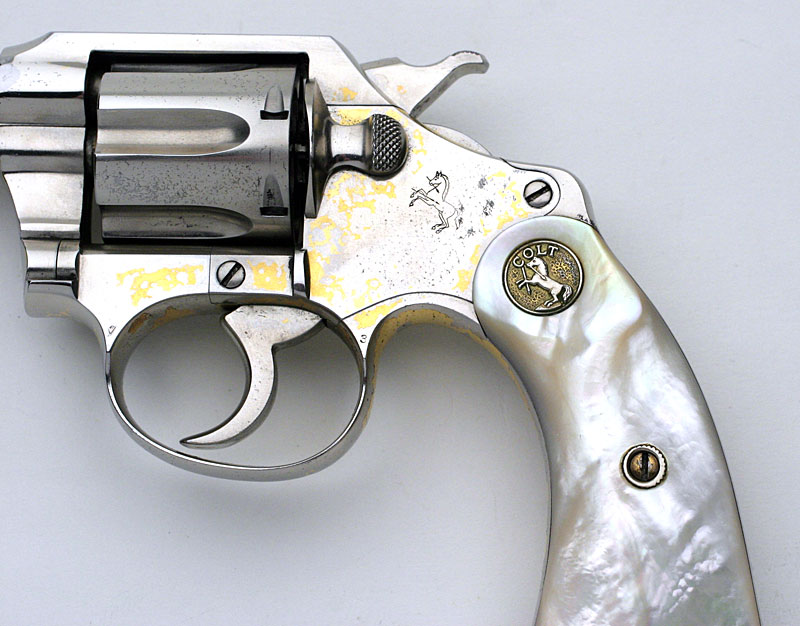 COLT'S PT. F. A. MFG. CO. HARTFORD. CT. U.S.A.
PAT'D. AUG. 5, 1884, JUNE 5. 1900 JULY 4, 1905.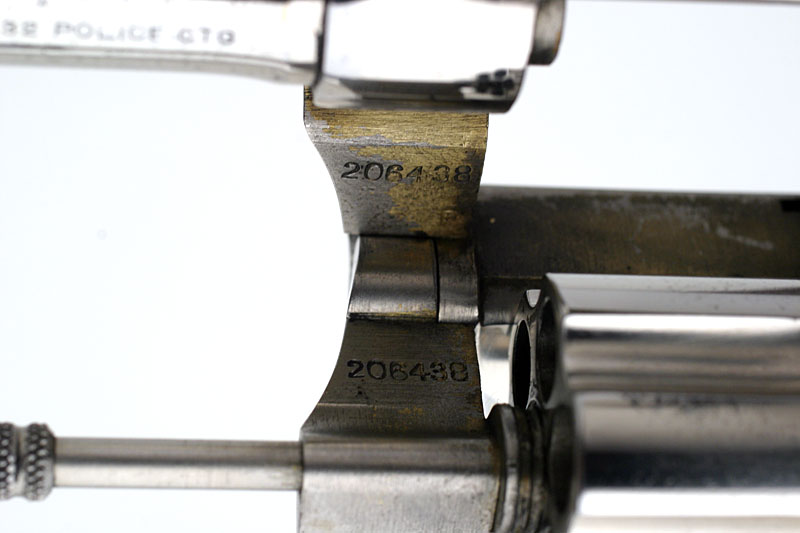 Serial number on cylinder crane and frame.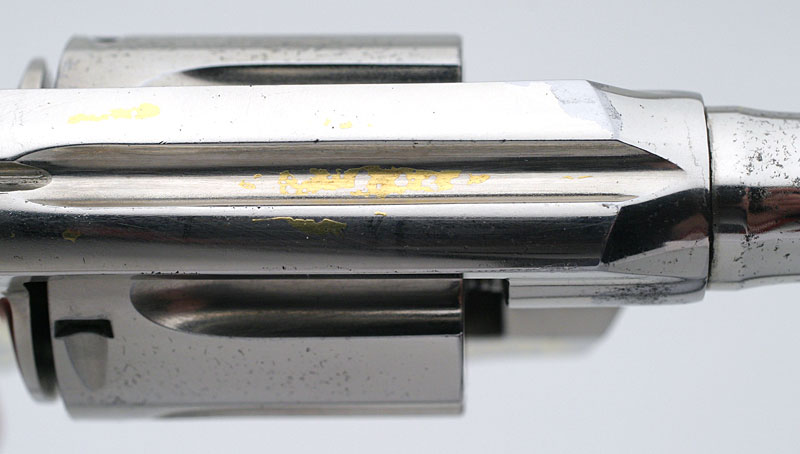 Sight groove on top of frame.