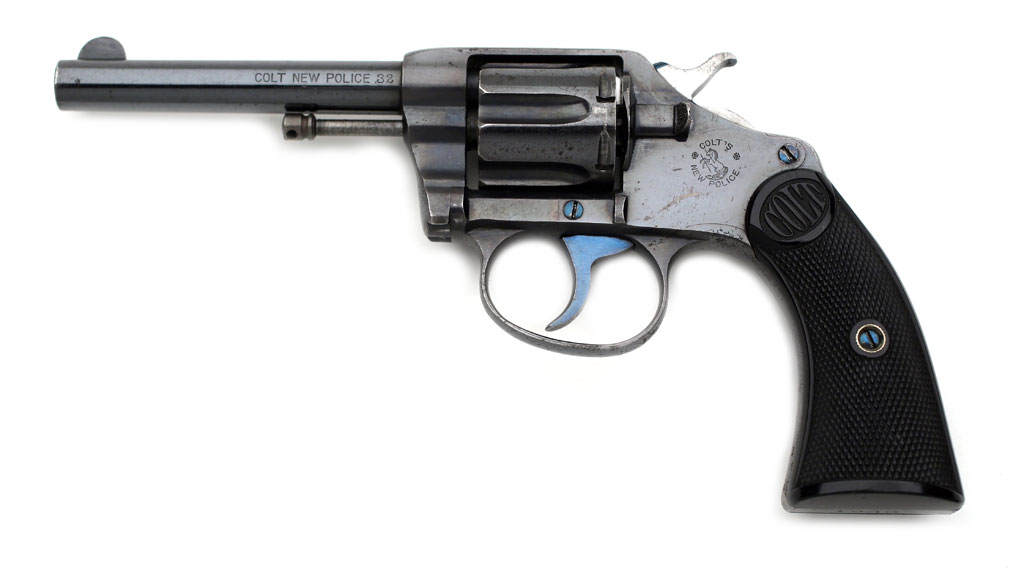 Early Colt New Police Serial Number 802 with 4" barrel, factory inscribed "New York Police" on back strap - Factory high polish blue finish with fire blue small parts and black checkered hard rubber grips. Pistol was manufactured in 1896, the first year of production. Factory letter indicates this pistol is factory inscribed 'New York Police" on backstrap and shipped to the New York Police Department c/o James Moore, Equipment Clerk, New York, New York on July 16, 1896. It was part of a 100 gun shipment.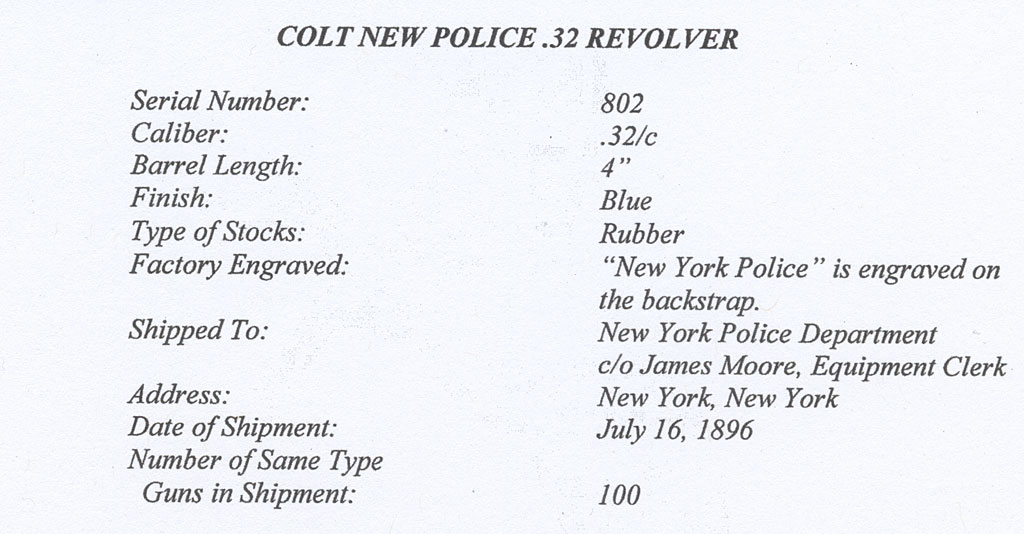 An interesting piece of Colt and New York City Police history, this Colt New Police Revolver in .32 Colt/.32 S&W caliber, 4" barrel with a factory engraved back strap is inscribed "NEW YORK POLICE". In addition to those markings, the butt is marked "1936". Serial number is 802 dating the year of manufacture to 1896, the first year Production. The Colt New Police eventually evolved into the Colt Police Positive.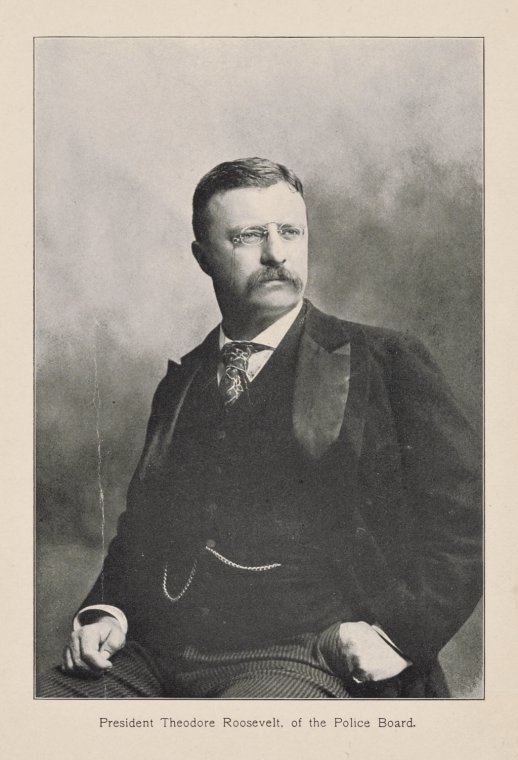 These revolvers were originally ordered by Theodore Roosevelt who served as New York City Police President of the Board of Commissioners from 1895 to 1897. Roosevelt was a Rough Rider in the Spanish American War who eventually became President of the United States. In his early years, following the loss of his wife, he spent several years out West as a rancher and as local Sheriff of his community. After moving back East, he began a career in public service during the 1880's and by the mid-1890's Roosevelt had made a name for himself as a Muckraker on the New York Civil Service Board. He made it his mission to see that public servants were hired based on their qualifications instead of who they knew.
As Police Commissioner, Roosevelt embraced the atmosphere of reform. He seemed determined and completely impervious to corruption. Prior to joining the NY police force, many officers were hired based on their political connections and it's reported that some even bought their way onto the force. There was no standard issue weapon at that time and officers would arm themselves with their weapon of choice. Roosevelt began to slowly change the culture inside the department.


In 1897, Roosevelt ordered 4,500 Colt New Police revolvers and required a level of marksmanship proficiency with these new Colts. He fought hard to end corruption on the force by constantly monitoring his men on their beats and weeding out officers who weren't playing by the rules. It was not uncommon to find Roosevelt walking NYC streets late at night as he was out some nights until 3am.

During his brief time in office before becoming the Assistant Secretary of the Navy, Roosevelt hired 1,600 new officers he based solely on their qualifications and standardized exam scores. In keeping up with the times, he even formed a special bicycle unit. While his tenure was brief, his changes had successfully steered the NYCPD towards the modern day force we know today. This revolver is a historical link to Roosevelt's early career as a public servant and reformer and the beginning of the modern day New York Police Department.
In 1915, the New York Police Department ordered 800 Colt Model 1908 Pocket Hammerless .380 ACP pistols for its' detectives. These pistols were roll marked on the right side of the frame above the grip "P.D.N.Y. No. XXX".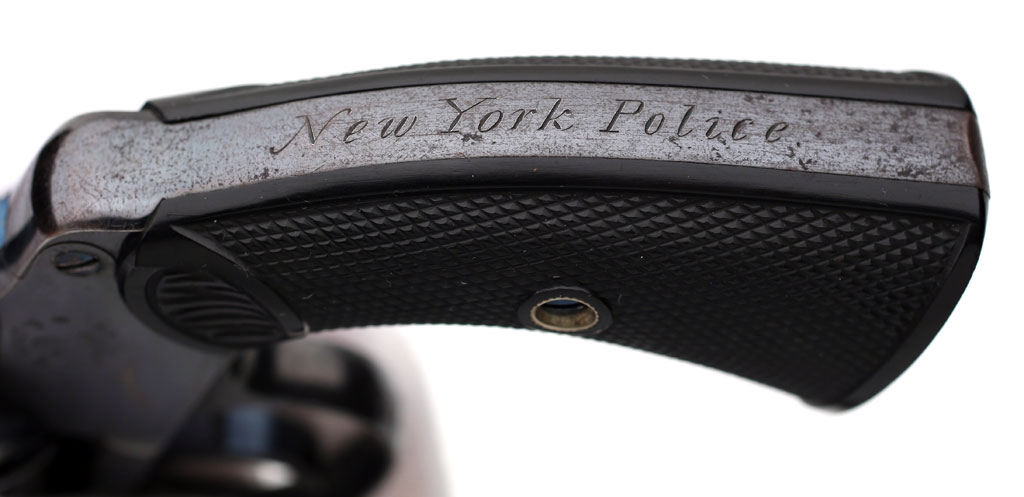 Colt New Police serial number 463 factory inscribed "New York Police" on backstrap.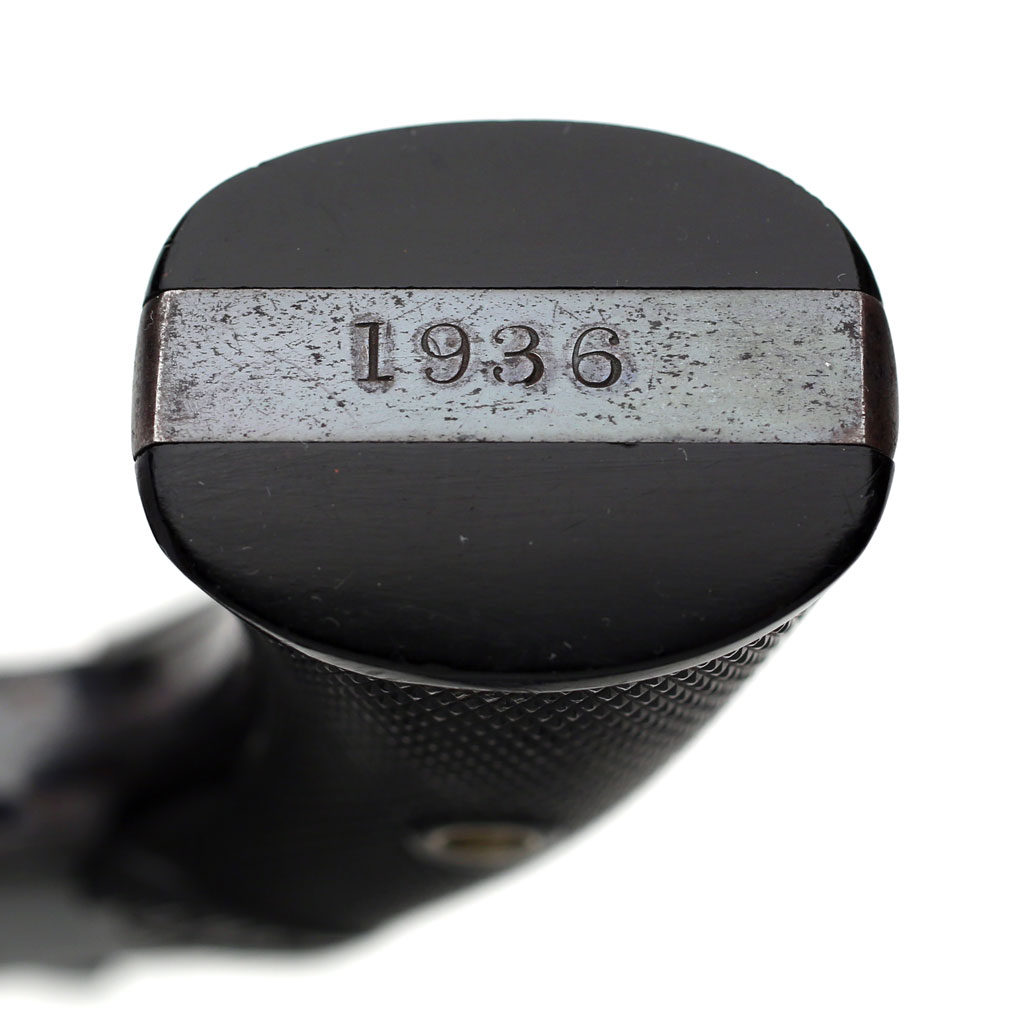 Marked "1936" on butt.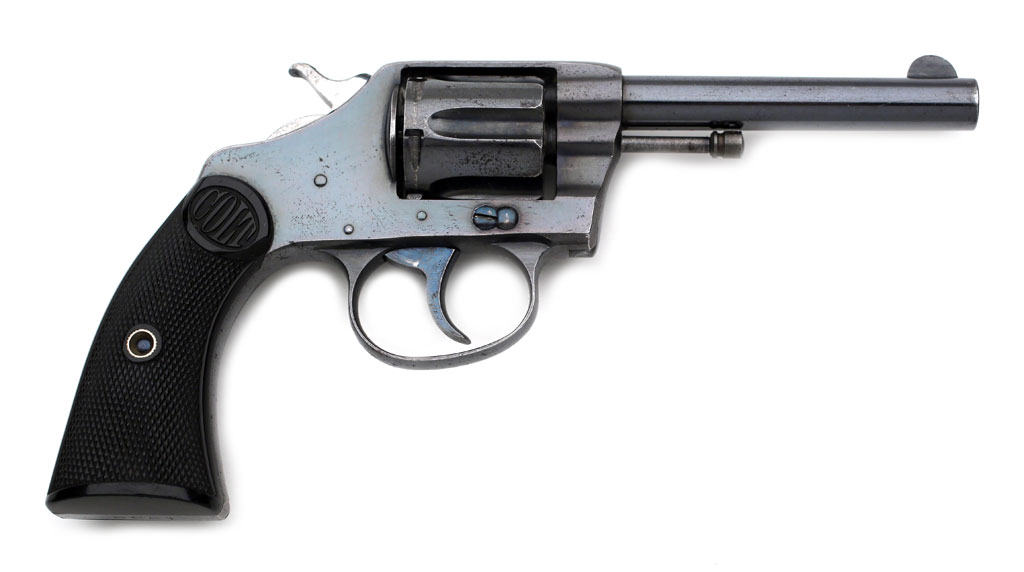 Early Colt Police Positive Serial Number 802 with 4" barrel - right side. Front site is standard early rounded type. The trigger and rear of the hammer are fire blued.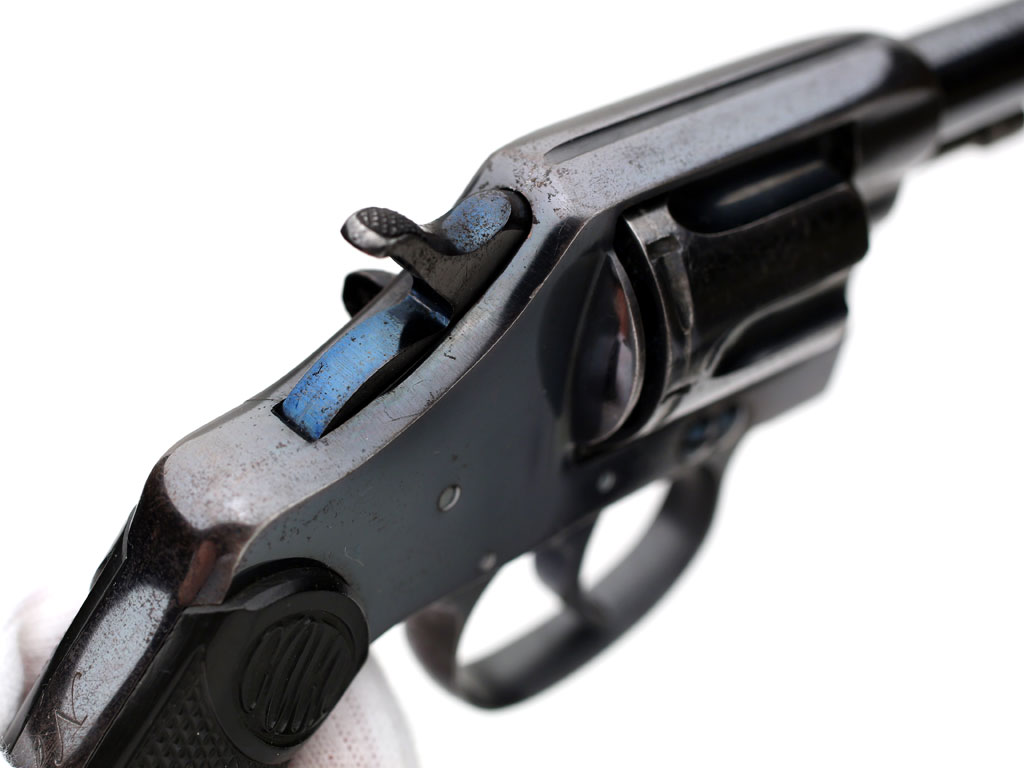 Close-up view of fire blue on rear of hammer.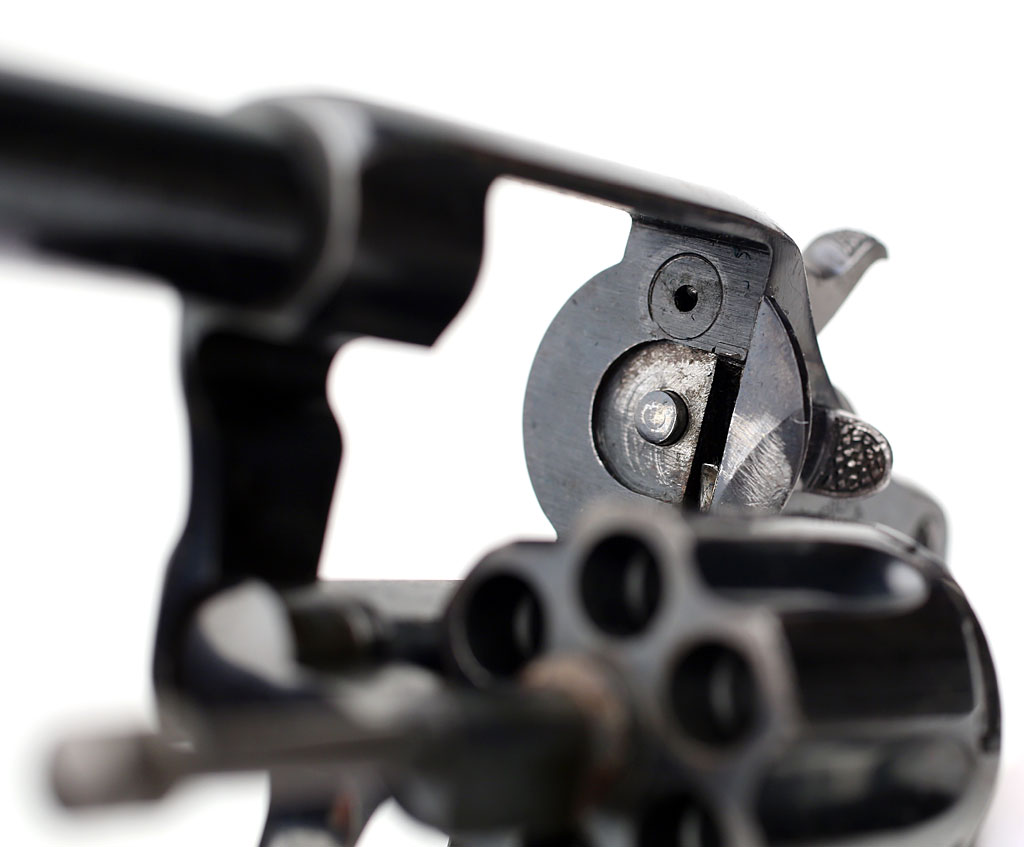 Recoil shield.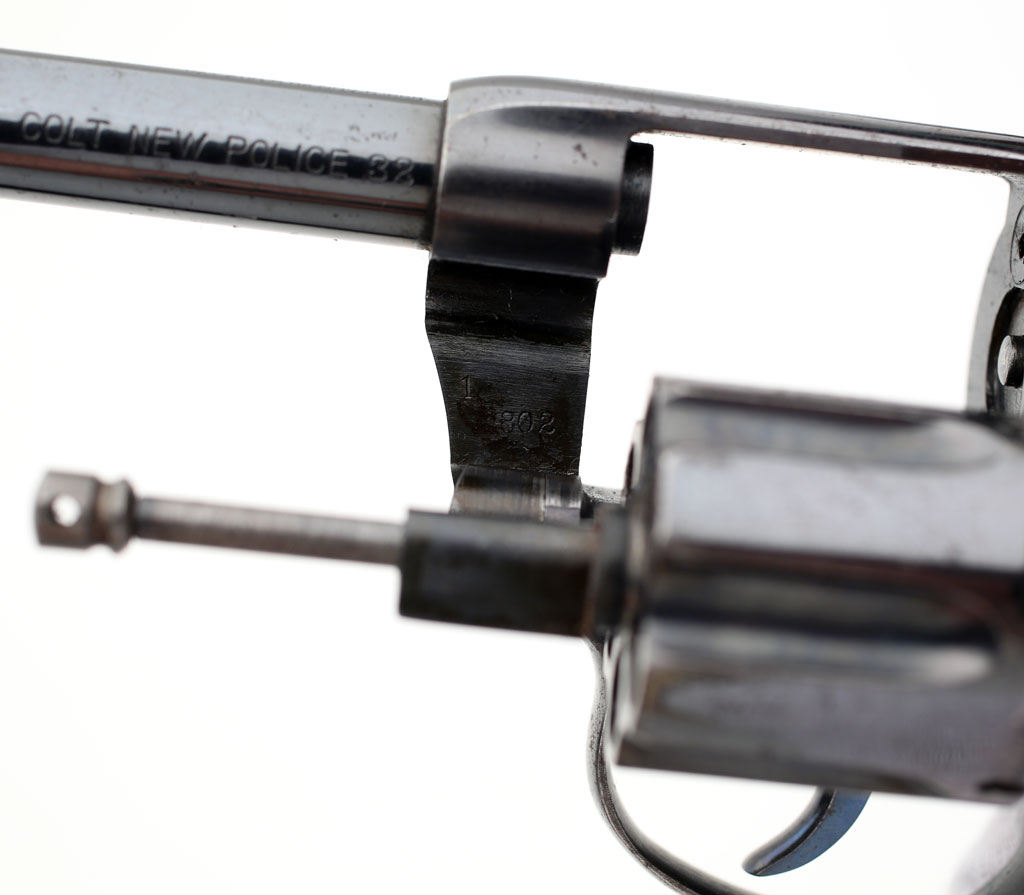 Location of serial number inside frame with same number marked on the crane.