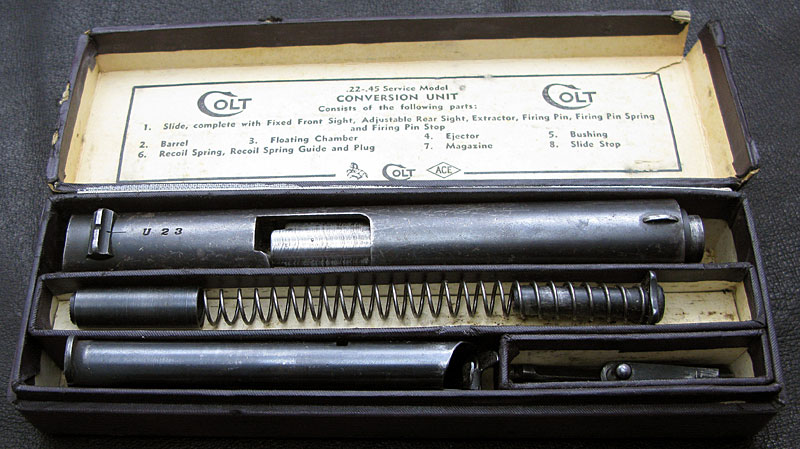 Private Collection
Colt .45 -.22 Conversion Unit serial number U23 - An most unusual and early British Proof Marked example of the .45-.22 conversion unit with fixed sights that was used to convert the Service Model Ace from .22 LR to .45 ACP. Most of these units were shipped with the Stevens adjustable sight and were unnumbered under the firing pin stop.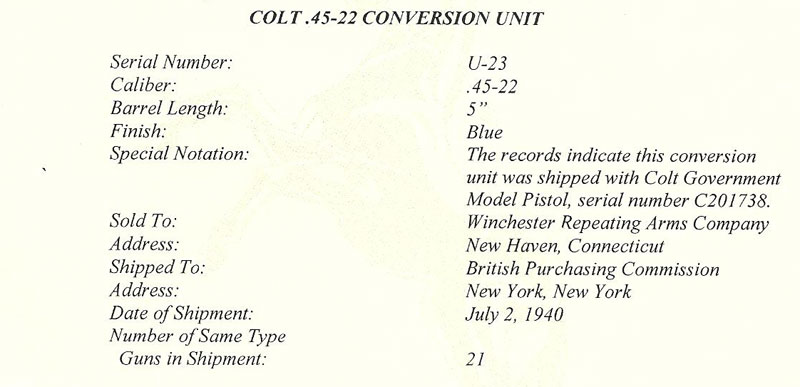 This unit was sold to the Winchester Repeating Arms Company, New Haven, Connecticut and was shipped to The British Purchasing Commission, New York, New York on July 2, 1940. Special Notation: The records indicate this conversion unit was shipped with Colt Government Model Pistol, serial number C201738. There were 21 guns in shipment.
Since these units were used to convert the Service Model Ace .22 LR pistols to .45 ACP, it's very likely that this slide was taken from the .45-22 conversion unit line and used to complete Government Model C201738 prior to shipment.

Label on top of box indicated .42-.22 Government Model Conversion Unit, For use with the Service Model Ace Only. The lid label contains two serial numbers for .22-.45 conversion units. U-1570 in dark pencil (a standard serial number marking) and U-1613 in red pencil (which is a non-standard serial number marking for this type of box.) Both of these numbers are so late that this box may have been for a USMC shipped conversion unit.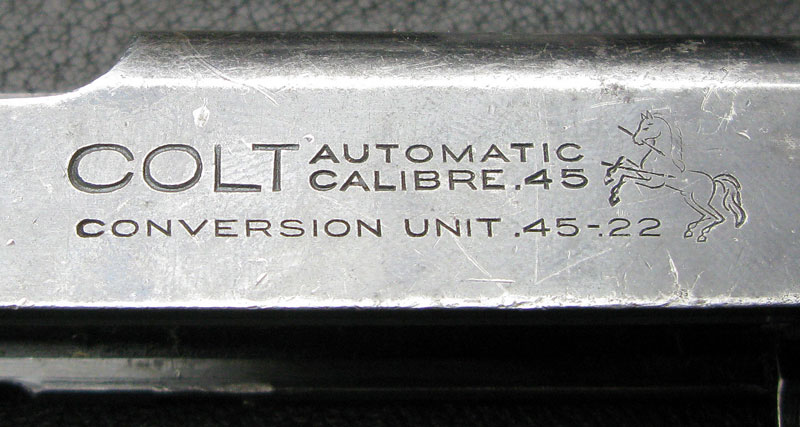 A close-up photo of the markings on the right side of the slide, "Colt Automatic Calibre .45" over "Conversion Unit .45-.22"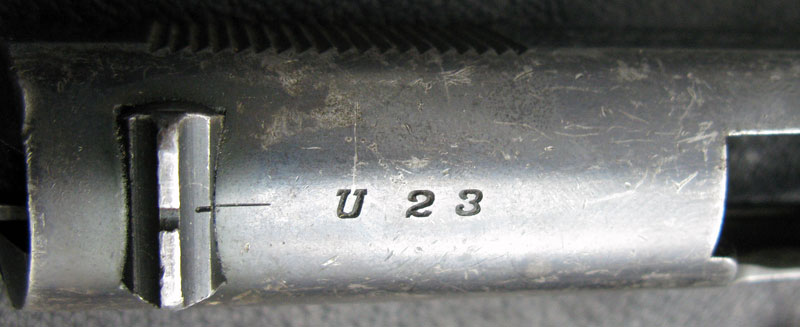 Close-up photo of serial number and fixed rear sight.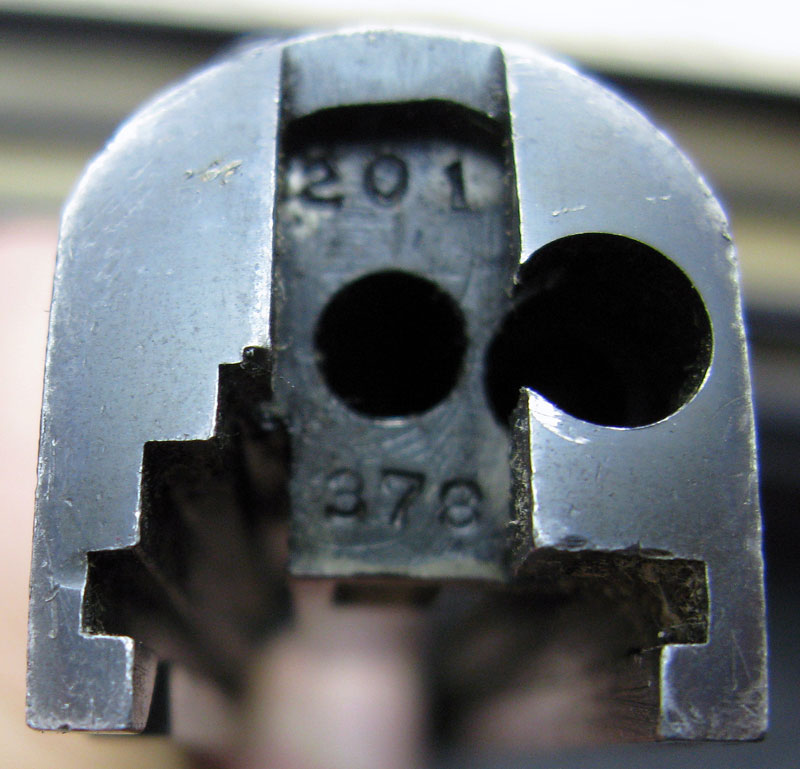 Close-up of serial number 201378 stamped under the firing pin stop.
British Proof Mark on right rear of slide.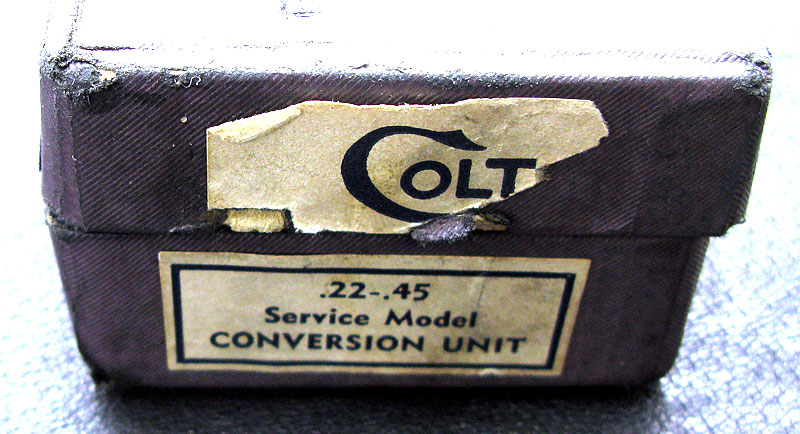 Box end label is marked "Colt .22-.45 Service Model Conversion Unit" to indicate the .22-.45 unit that was used to convert the Government Model .45 ACP to .22 LR. Given the serial number marking on the lid of the box, it's very likely that this box is correct for the Colt .22-.45 Conversion Unit serial number U-1570.