Colt Model of 1911 U.S. Army .45 ACP - U.S. Marine Corps, First Shipment
Serial Number 3624 (ca. 1912)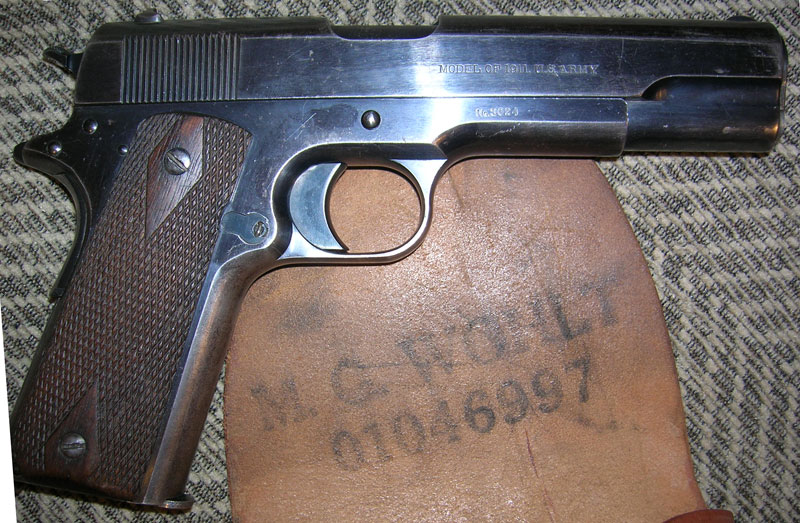 Keith Carroll Collection

Colt Model 1911 of U.S. Army Serial Number 3624 - This pistol was part of the first USMC shipment of 300 guns shipped to the U.S. Marine Corps, Depot Quartermaster, Philadelphia, PA on June 6, 1912. Pistol belonged to Captain Milton G. Wohlt. Wohlt went overseas as a Lieutenant in the Army and Was promoted to Captain while stationed there. He was assigned to an Anti Aircraft battery and was in Paris in 1944. The gun was purchased for him by his uncle from a Kansas City pawn shop in 1942-43 and was sent to him while overseas. When he returned home in 1945, he brought this pistol with him.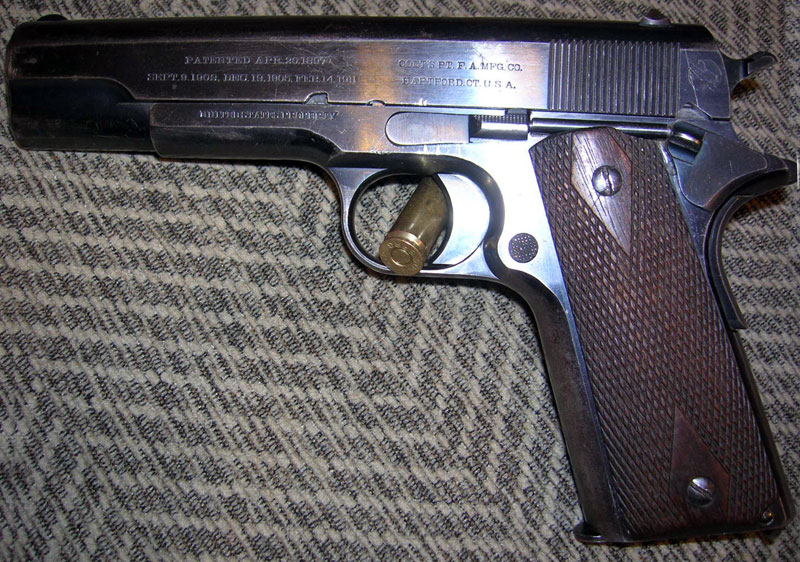 Pistol has early Colt in circle on the slide. The mark of Army Inspector of Ordnance Major Walter G. Penfield. Penfield inspected these pistols from January 2, 1911 - September 30, 1914. Serial numbers of Model 1911 pistols inspected 1 - 101500. "UNITED STATES PROPERTY" mark on the frame and early patent dates terminating with date of Feb. 14, 1911.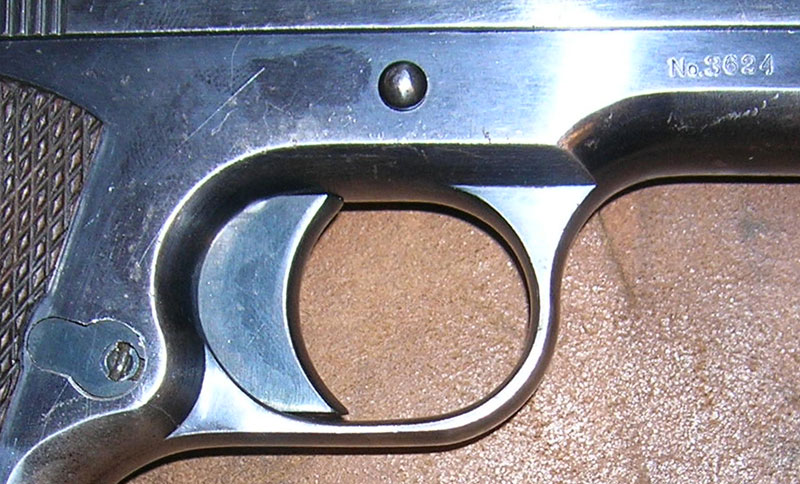 Close-up of serial number "No. 3624" on forward right side of the frame and second type Magazine catch lock (concave with a slot) This type was used from serial number 3190 to approximately 6500.