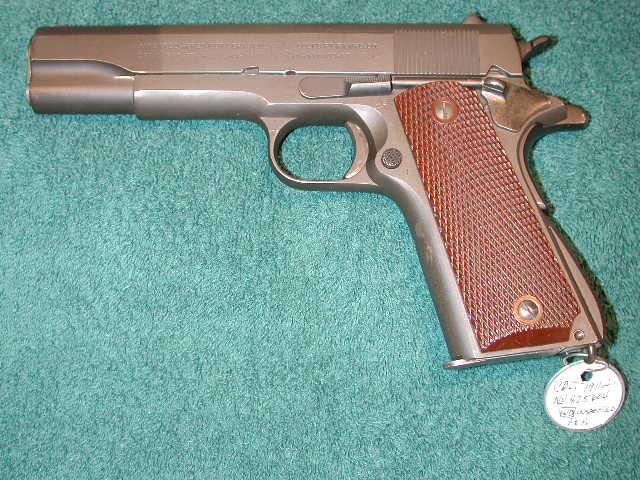 Phil Bozza Collection

Colt Model 1911A1 S/N 825604 - This pistol was shipped October 22, 1942 in a shipment of 3200 guns to the Commanding Officer, Springfield Armory. It has a "WB" inspection mark.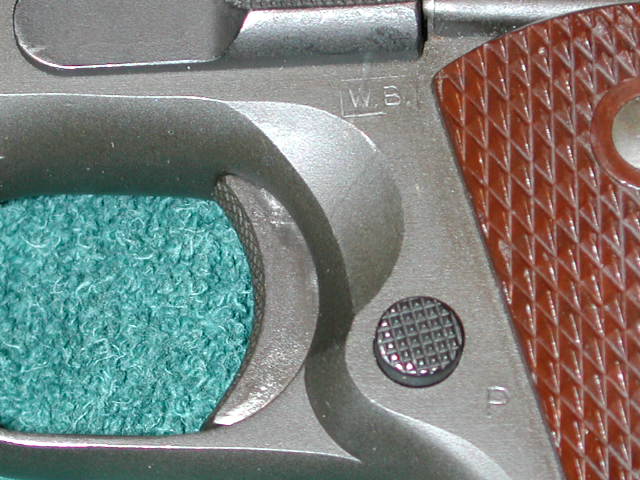 WB inspector mark is for Col. Waldemar S. Broberg, Hartford/Springfield Ordnance District.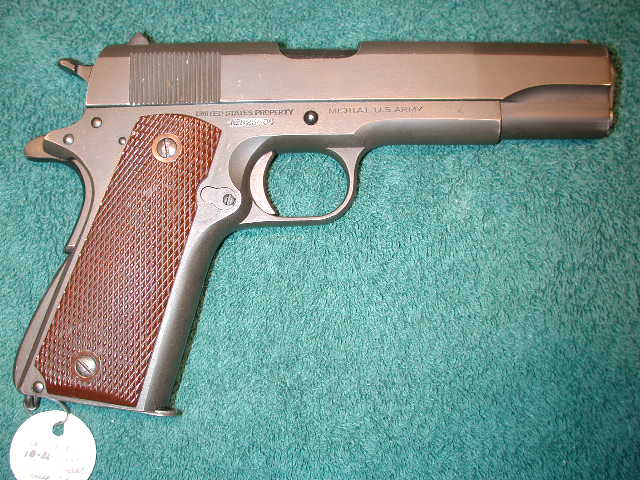 Right side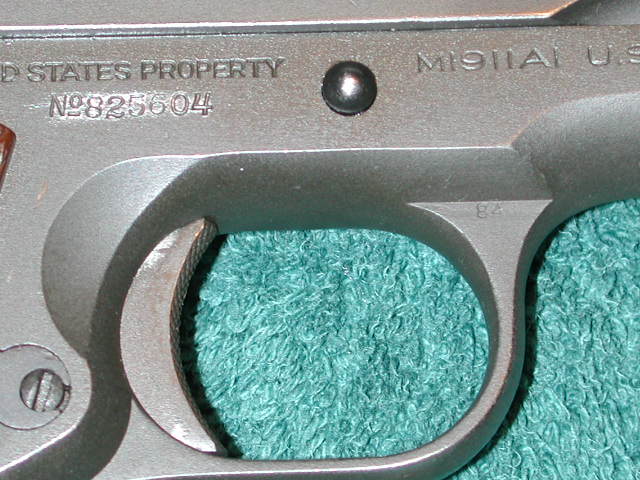 Close-up of serial number, United States Property mark and model designation.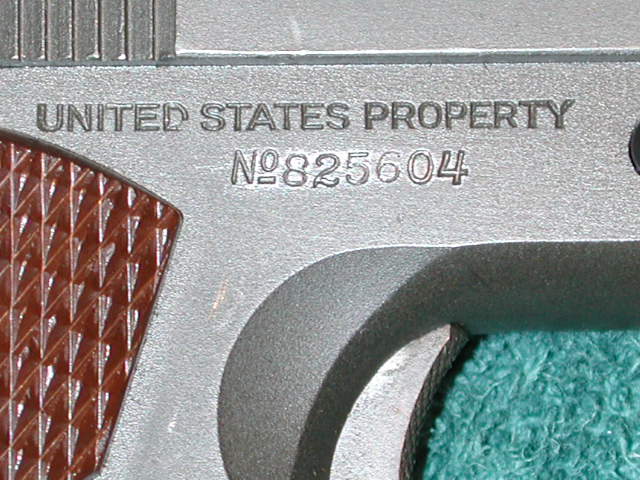 Close-up of serial number.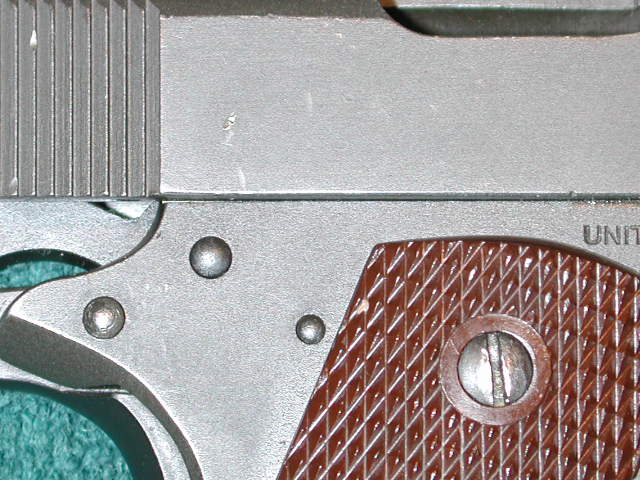 Faint ordnance wheel on the rear right side of the frame.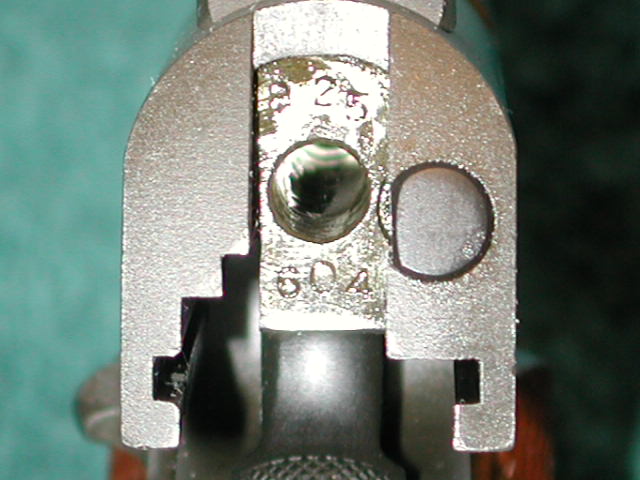 Matching serial number under firing pin stop.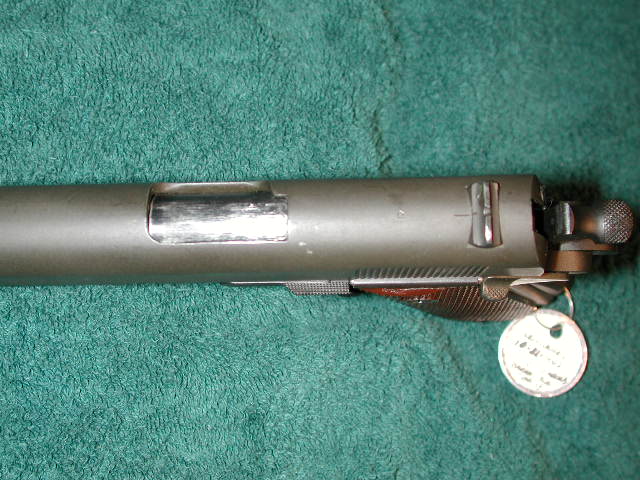 P proof on top of the slide forward of the rear sight.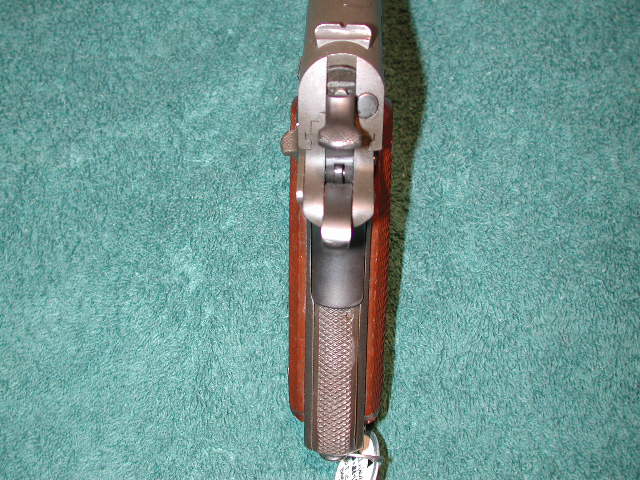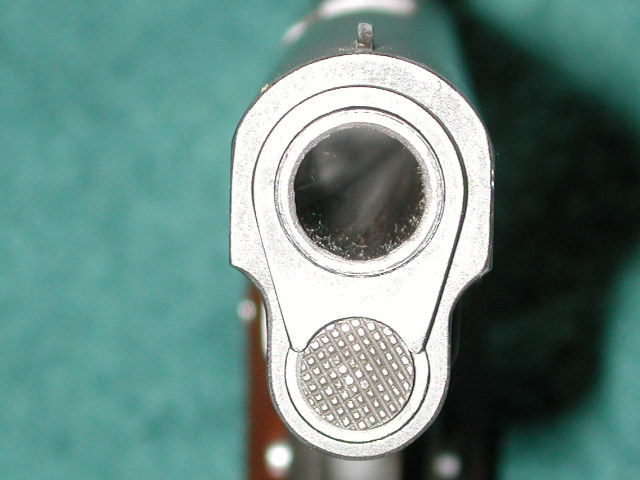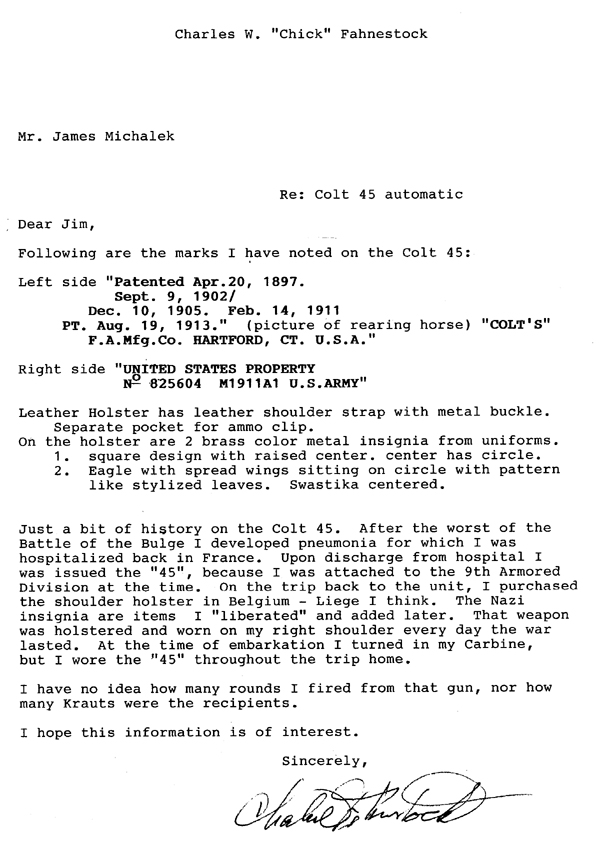 Colorful letter written by the soldier to whom the gun was originally issued.