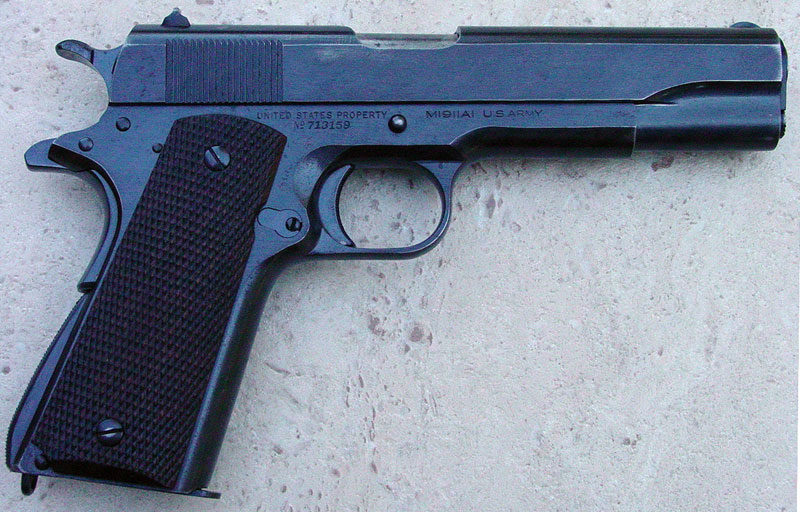 Troy Partin Collection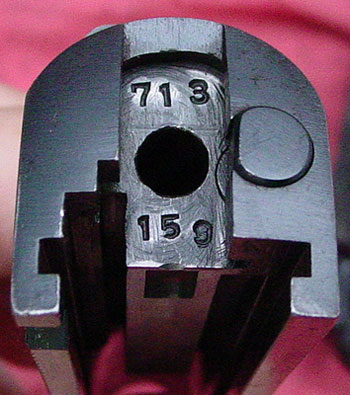 Colt Model 1911A1 S/N 713159 1938 Army Contract - This is one of 1,269 pistols produced in the 1938 Contract. It was in a shipment of 350 pistols shipped on July 23, 1938 to the Commanding Officer, Springfield Armory.
Right side of frame. The frames of the pistols in 1938 contract were marked UNITED STATES PROPERTY above the serial number and were roll marked with the "M1911A1 U.S. ARMY" designation on the right forward flat of the frame. The "MODEL OF 1911 U.S. ARMY" is not present on the right side of the slide.
There is a P proof on top of the slide forward of the rear sight.
Slide has a matching serial number. Left side slide marking. Colt "VP" Verified Proof mark on upper left flat of the trigger guard.
This 1938 contract pistol was shipped to the Navy in 1942 and went to the USS Harry Lee.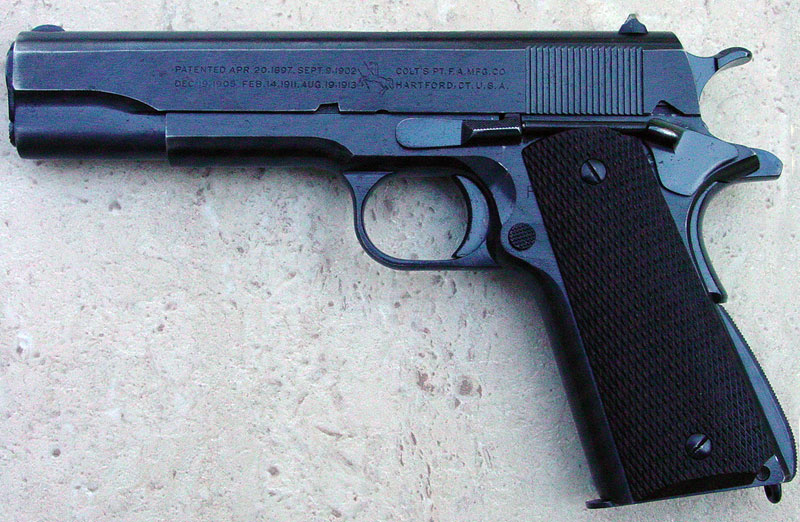 Left side of Colt 1911A1 1938 Army serial number 713159.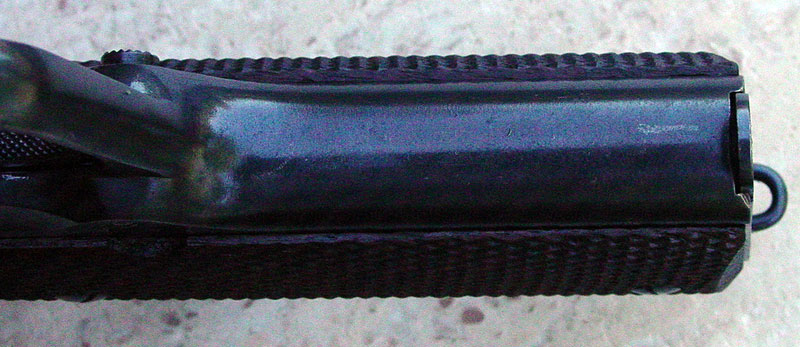 Colt 1911A1 1938 Army serial number 713159 - Front grips strap of pistol.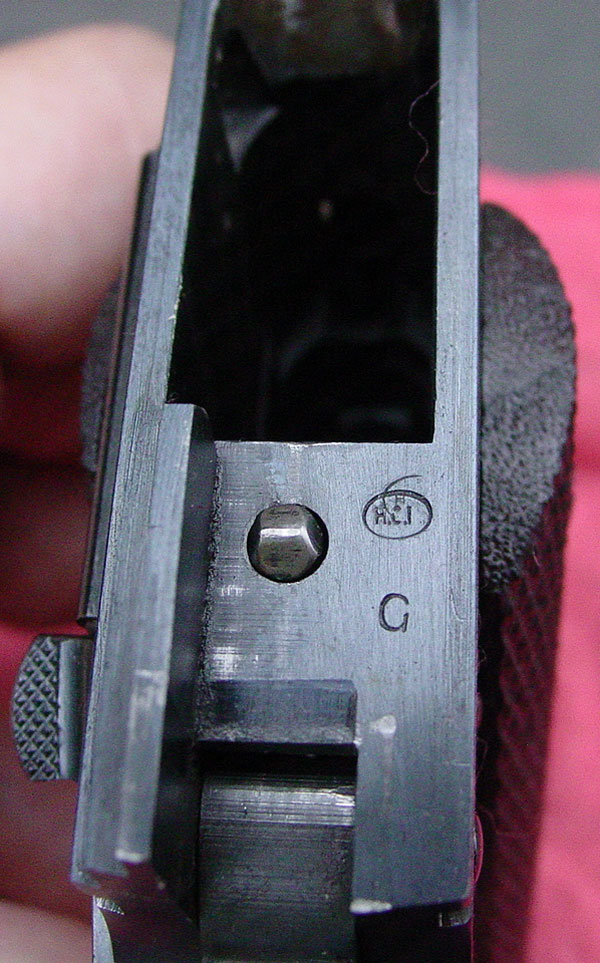 Colt 1911A1 1938 Army serial number 713159 - Beginning at approximately serial number 712350, provisional inspection was indicated by the initials of the inspector stamped on top of the receiver near the disconnector hole, typically within an oval. The identity of the initials (which appear as H.C.I.) are possibly for Major Herbert O'Leary.