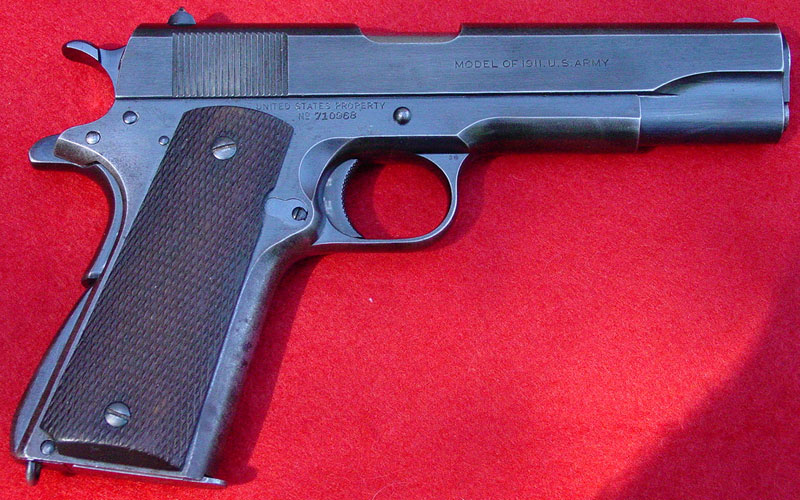 Troy Partin Collection
Colt Model 1911A1 S/N 710968 1937 Navy Contract - This is one of 2,349 pistols produced in the 1937 Navy contract. It was in a shipment of 500 pistols shipped on March 18, 1937 to the Commanding Officer, Springfield Armory.
Right side of frame. The frames of the pistols in 1937 contract were marked UNITED STATES PROPERTY above the serial number but were not roll marked with "M1911A1 U.S. ARMY" designation. The "MODEL OF 1911 U.S. ARMY" is present on the right side of the slide, as on the 1924 Transition Models.
There is no P proof on top of the slide forward of the rear sight.
Slide has a matching serial number. Left side slide marking. Colt "VP" Verified Proof mark on upper left flat of the trigger guard.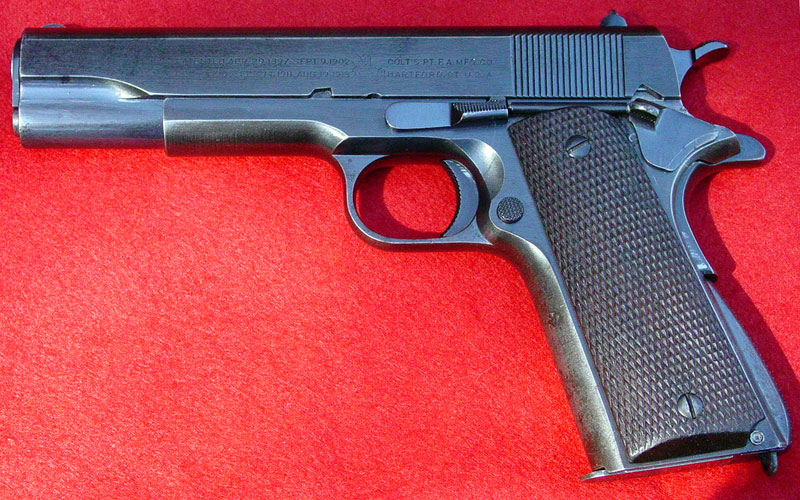 Left side of Colt 1911A1 1937 Navy serial number 710968.