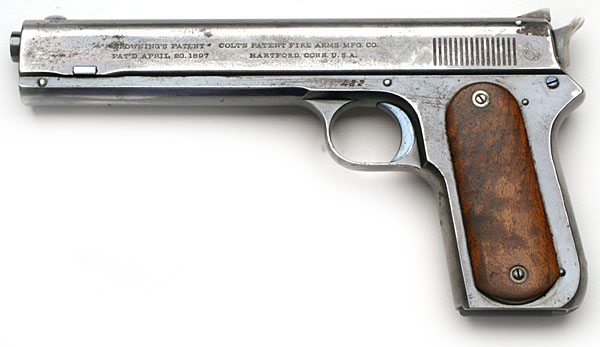 Colt Model 1900 Sight Safety Serial Number 482 - The Colt Model 1900 is the first Browning designed automatic pistol model licensed to and manufactured by Colt Patent Fire Arms Manufacturing Company. This pistol was manufactured in 1900, the first year of production and is the earliest variation of the Model 1900 with rear plunge milled serrations, high polish blue, fire blued small parts, smooth walnut grips and first type of magazine.
Factory letter indicates that this was one of five pistols shipped to Hibbard, Spencer, Bartlett & Company, Chicago, Illinois on July 20, 1900.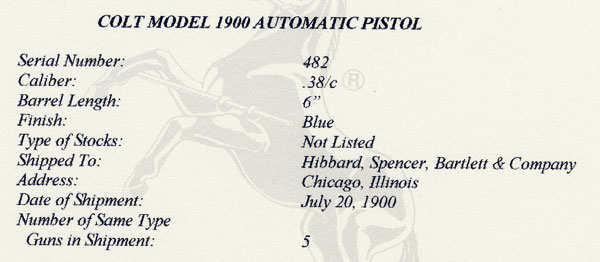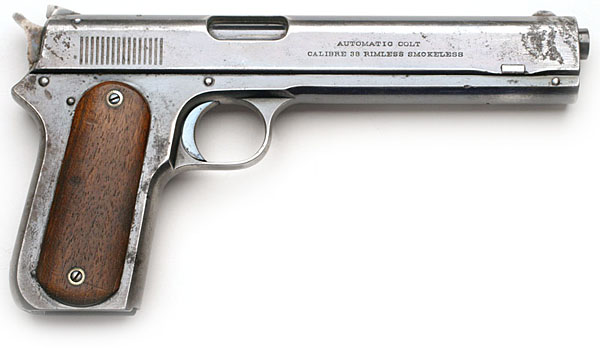 Colt Model 1900 Right Side - "AUTOMATIC COLT" over "CALIBRE 38 RIMLESS SMOKELESS". Slide featured plunge milled serrations.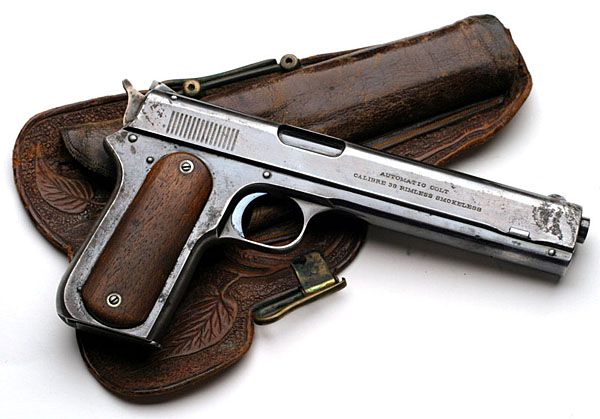 Accompanying the pistol is an original period tooled leather holster.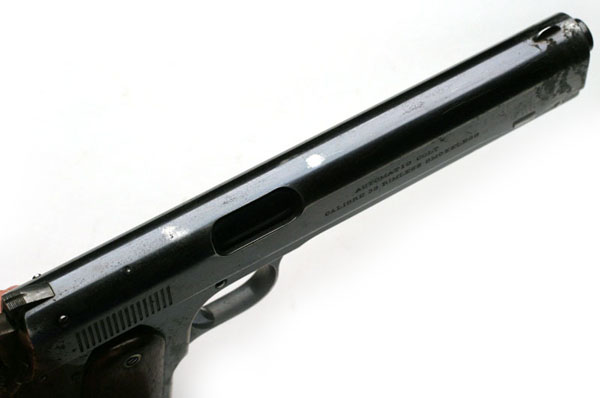 Colt Model 1900 top of slide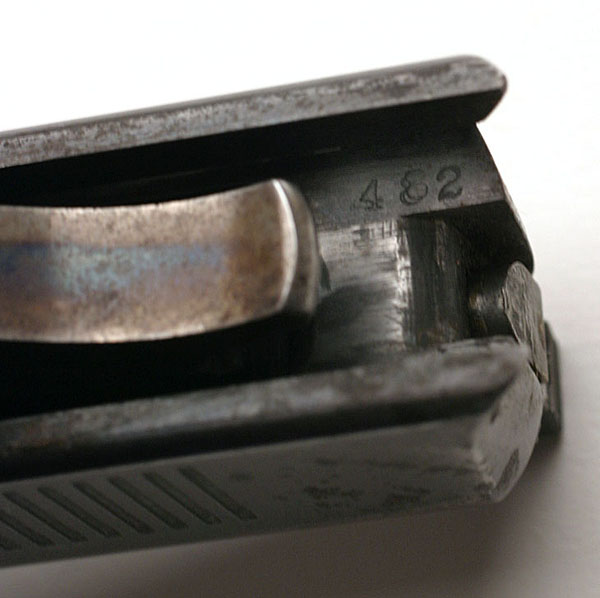 Colt Model 1900 - showing the matching serial number to the number on the frame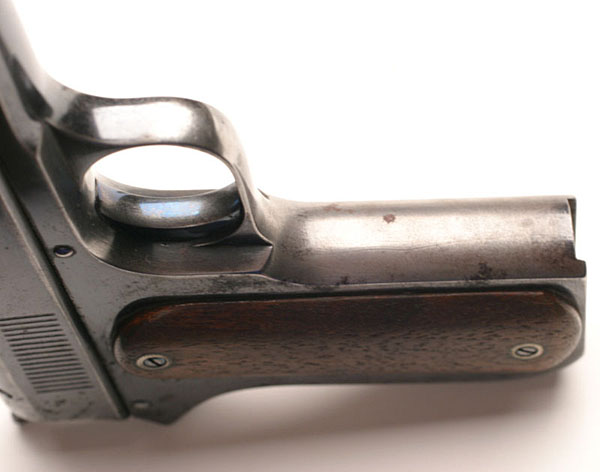 Front Grip Strap and Trigger - front of trigger still shows traces of fire blue.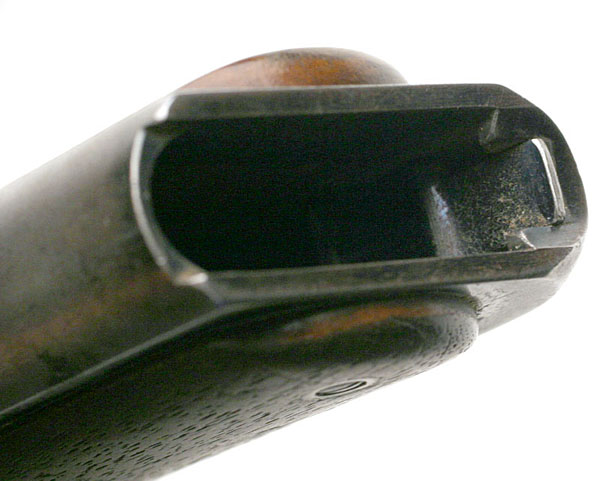 Magazine well - magazine release has been shortened.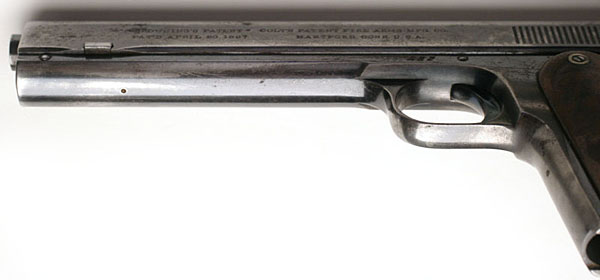 Takedown hole in the underside of the frame - This hole is present on all Model 1900 pistols and on early Model 1902 Sporting Model Pistols.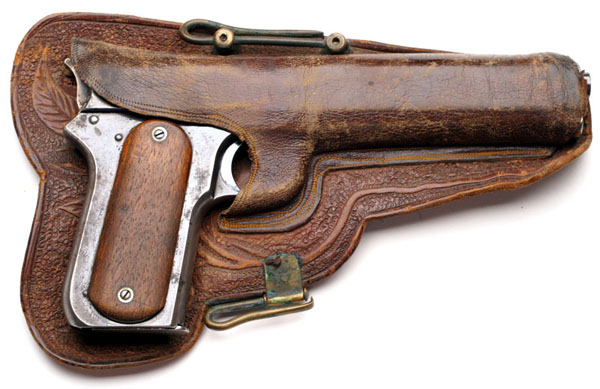 Colt 1900 in original period tooled leather holster.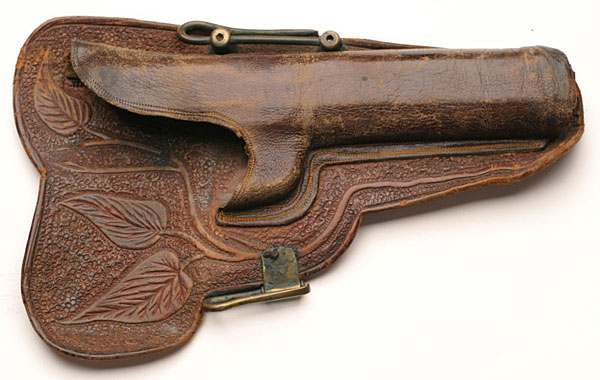 Front view of Colt 1900 holster.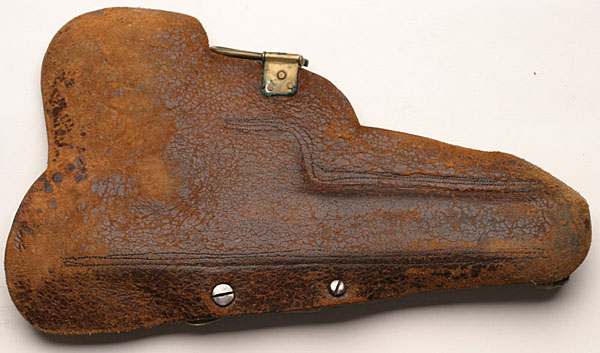 Rear view of Colt 1900 holster.