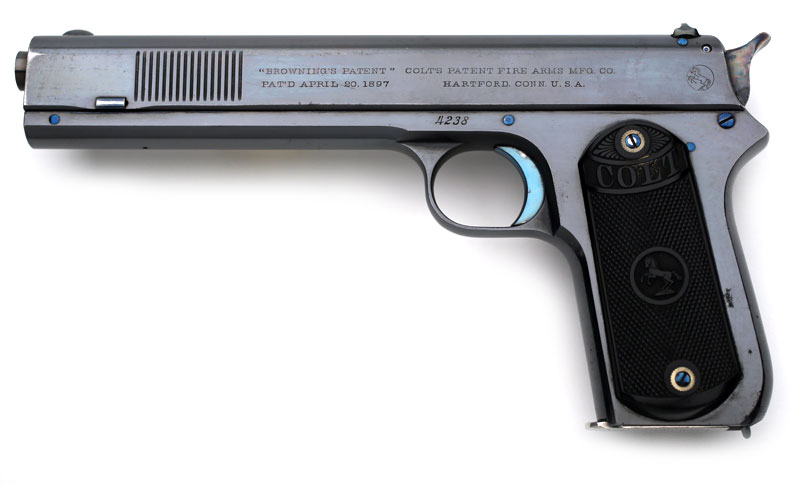 Model 1900 Sight Safety Altered Serial Number 4238 - This pistol is one of the last Model 1900 Colt .38 automatic pistols manufactured. It has front plunge milled serrations, high polish blue, high spur hammer and factory altered sight safety. This pistol is just 36 away from the high serial number for this model and was most likely manufactured with the altered sight safety. The high serial number for the Model 1900 is 4274 and the highest number observed is 4268.

This Colt Model 1900 was shipped in a shipment of 8 pistols to Norvell Shapleigh Hardware Company, St. Louis, Missouri on June 21, 1902.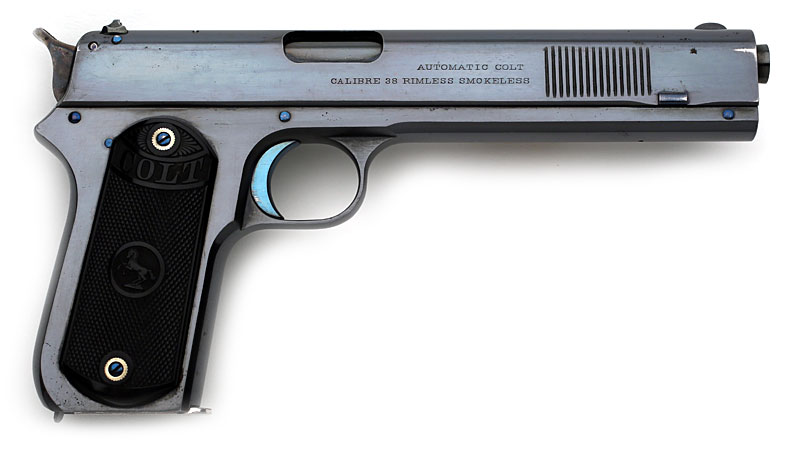 Colt Model 1900 serial number 4238 - Right side view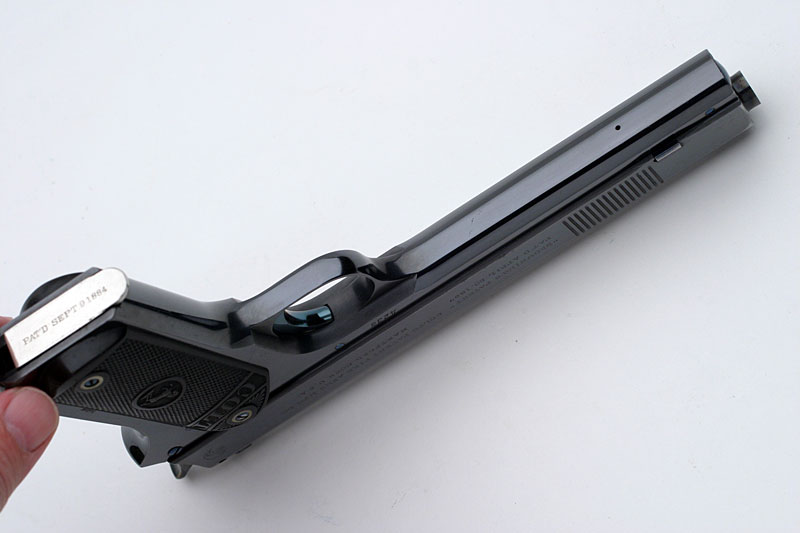 Front grip strap and underside of frame. Original magazine is nickel plated and marked "PAT'D SEPT 9. 1884"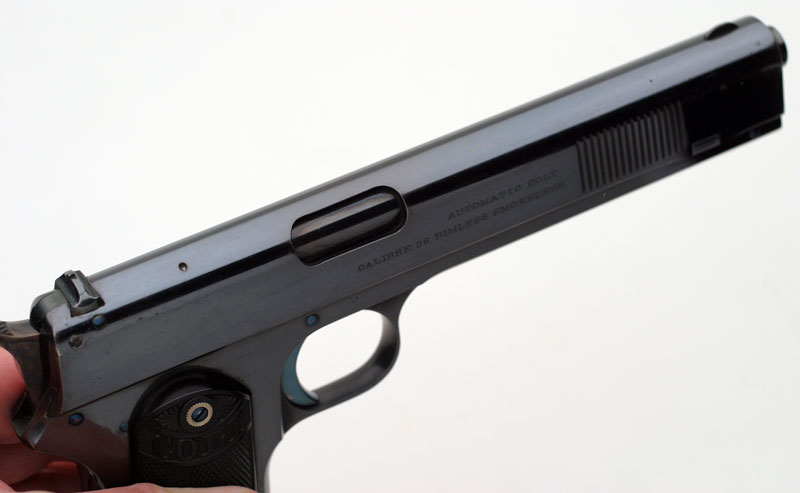 Top of slide and chamber through ejection port showing the early original high polish blue.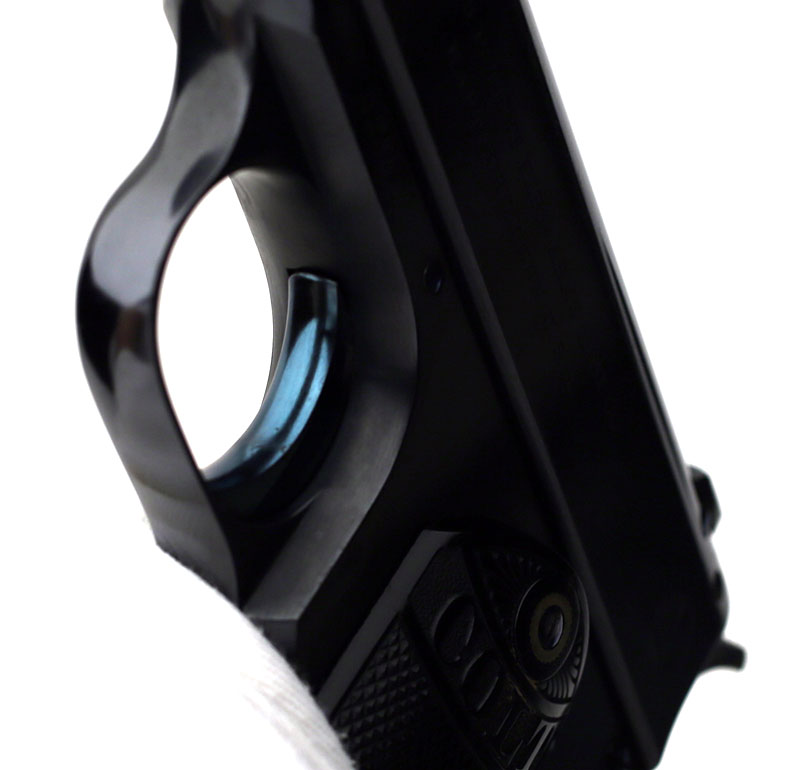 Colt Model 1900 Serial number 4238 retains most of the original finish and shows very little wear. Most of the original fire blue remains on the face of the trigger. It's fairly uncommon to find examples of the Colt Model 1900 with this much original finish.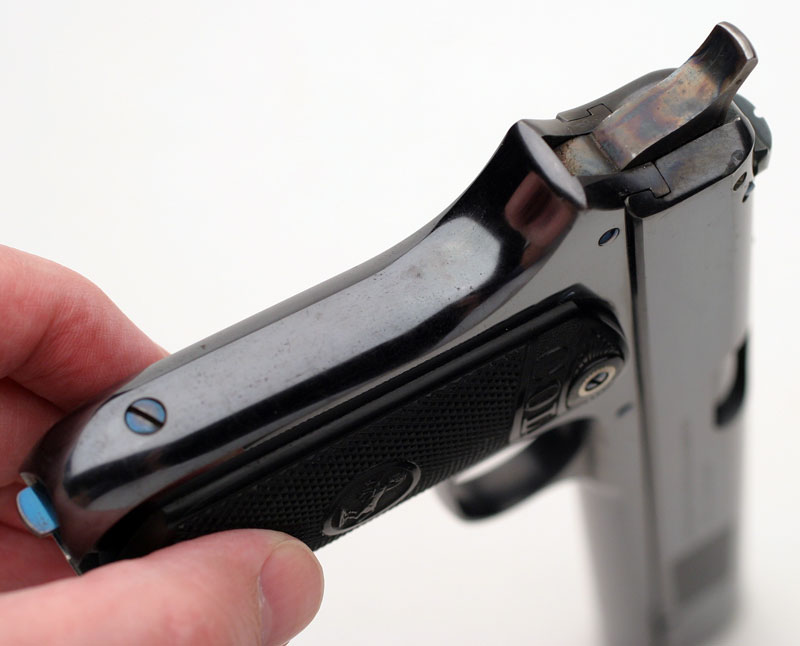 Colt Model 1900 Serial Number 4238 - grip straps retain most of the original blue. Note the high polish fire blue on the main spring screw and the magazine release as well as the color case hardening on the hammer.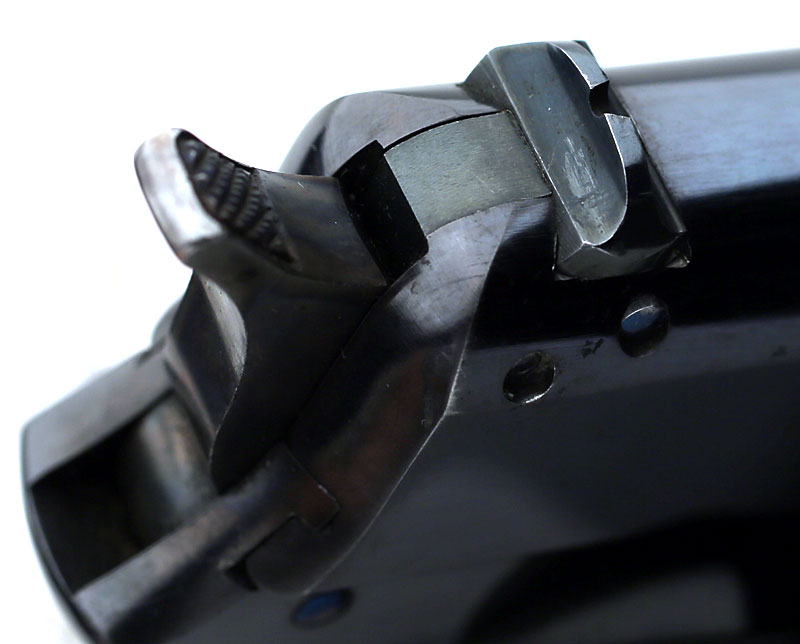 Factory Alteration to Sight Safety - sight safety has been removed and plugged with a piece of steel. A second pin was inserted in the rear of the slide to secure the block. Top of slide was modified with a dovetail to accept the new rear sight.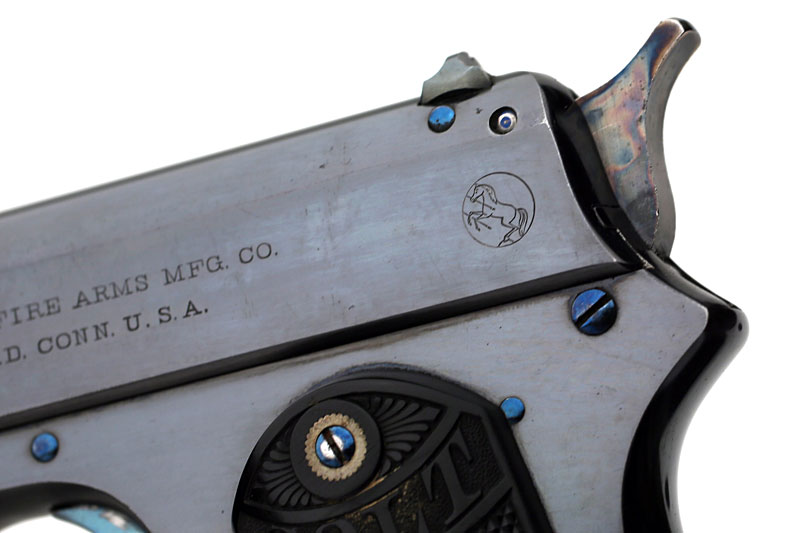 Colt Model 1900 serial number 4238 showing slide markings and color case hardened hammer with fire blue pins and screws.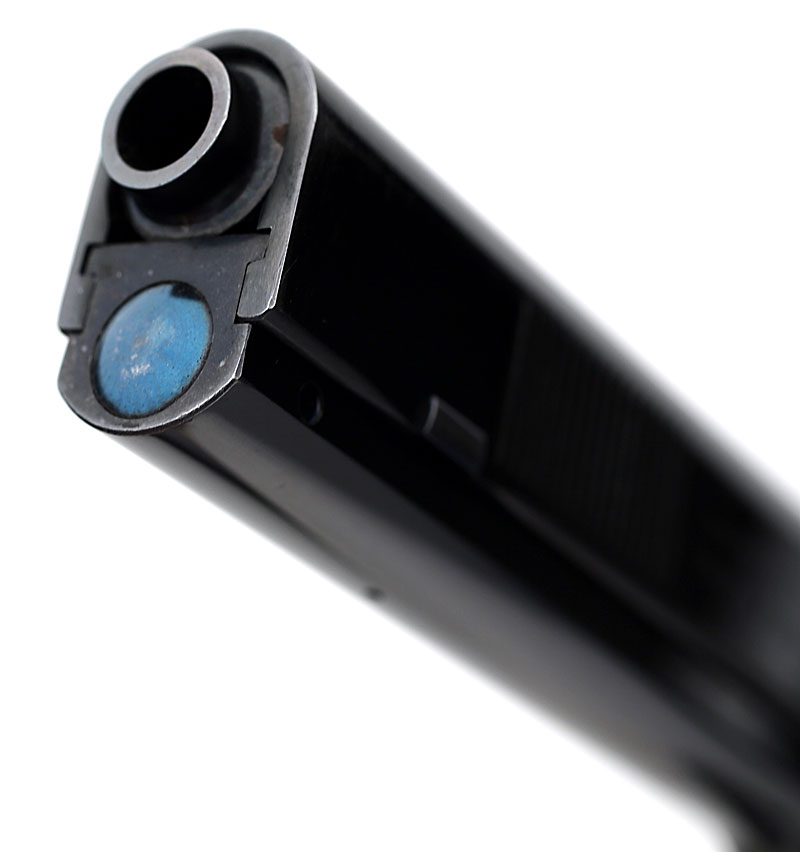 Recoil spring plug retains most of the original high polish fire blue finish.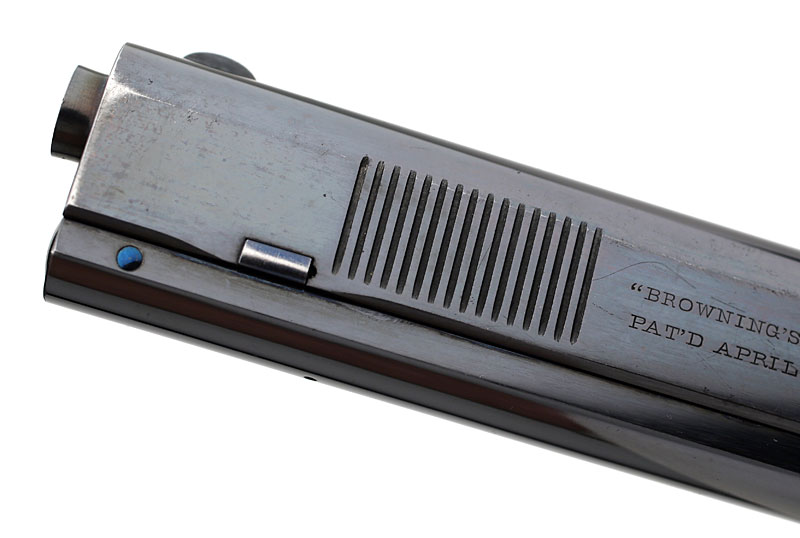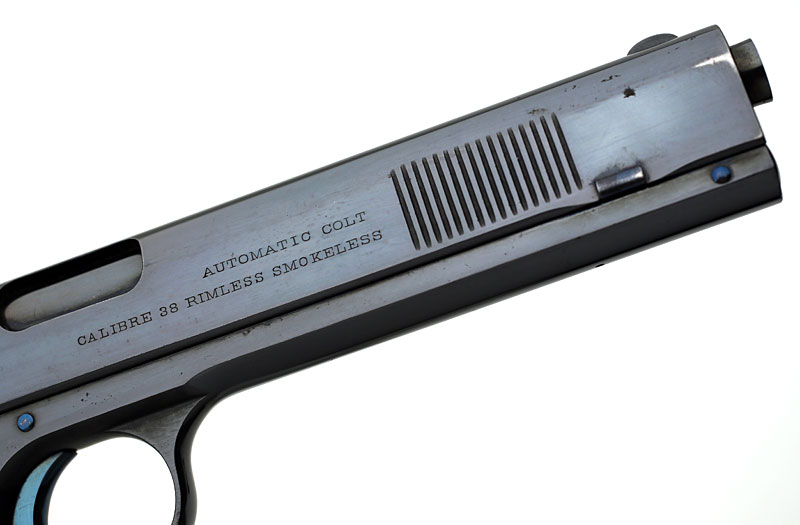 Slide has the forward cut plunge milled serrations.