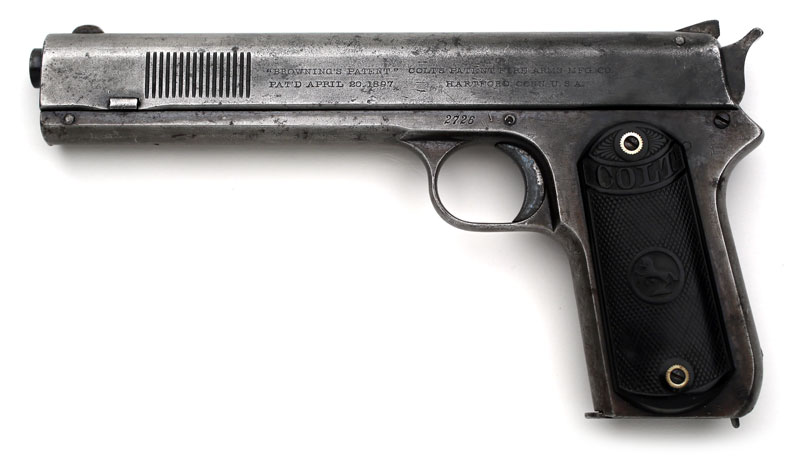 Model 1900 Sight Safety Altered Serial Number 2726 - This pistol is an early middle variation of the Model 1900 with front plunge milled serrations, high polish blue, high spur hammer and original sight safety. Later hard rubber stocks post dated smooth walnut stocks. Pistol was shipped to Colt's Patent Fire-Arms Mfg. Company, San Francisco Agency, San Francisco, California on June 13, 1901 in a shipment of 18 guns.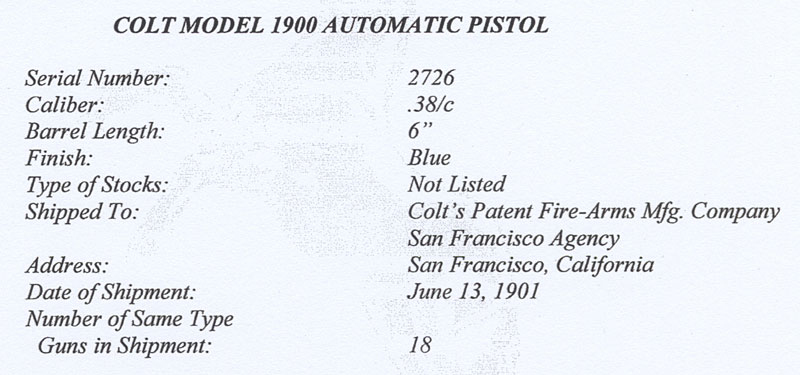 This Colt Model 1900 .38 ACP pistol was owned by Philip Judd, 1901-1981, who moved from Denver, CO to Butte, Montana in 1924 with his bride, Lillian (nee Kaufman). For over 50 years he owned and operated a sporting goods store at 83 E. Park Street, Butte, MT. Phil was an avid marksman, who competed in Montana and nationally in the late 1940s through the early 1960s. In 1952, he was National Champion at Camp Perry in the 500 yard .30-06 Rifle Competition: He hit 18 of 20 shots in the 12-inch inner bullís eye, and the other two within the 20-inch outer bullís eye using iron sights. He was the 1951 Montana shooting champion, was on the Montana State Shooting team in the National Championship in 1959, and in 1962 as the Team Captain. He was a Hunter Safety Instructor for the Montana Fish & Game Department program for 23 years. In 1949, Phil invented the Barrel-Band Swivel, for which he obtained US Patent No. 2696059 in 1954 Ė the device attached to a rifle barrel easily to add a sling without having to modify the stock or barrel. He sold approximately 1 million Judd Barrel-Band Swivels over a period of 30 years.


Colt Model 1900 sn 2726 - Right side view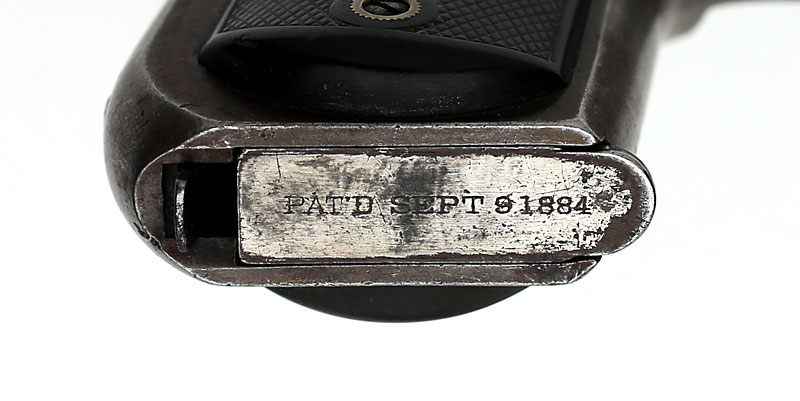 Original full nickel plated magazine marked "PAT'D SEPT. 9. 1884"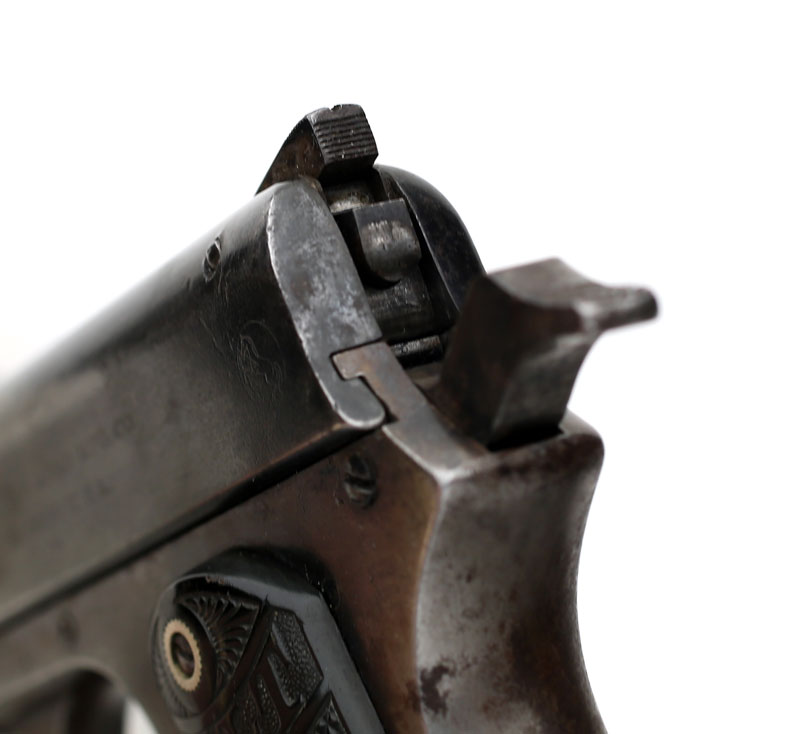 Colt Model 1900 sn 2726 Sight Safety - original sight safety is still present as is the original iron firing pin.